OCO Houses

Beez Neez now Chy Whella
Big Bear and Pepe Millard
Tue 15 Oct 2013 22:47
The One Careful Owner Residences of Aitutaki
Bear went off to sort the hire car, fill our water tanks and come back to Beez for me. En route he was stopped by a couple of folk who commented on his kindness at delivering to Palmerston. Word has clearly gone about the place. Washing put in, it was time to explore. Within seconds we had stopped for our first One Careful Owner, Amuri Clinic, in fact.
Opposite was a quaint little abode. It was soon apparent that machinery would have to have their own blog.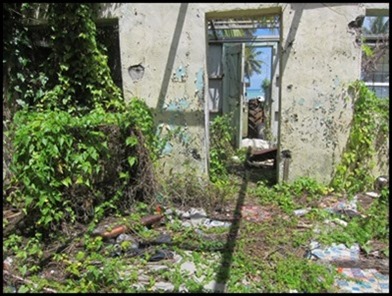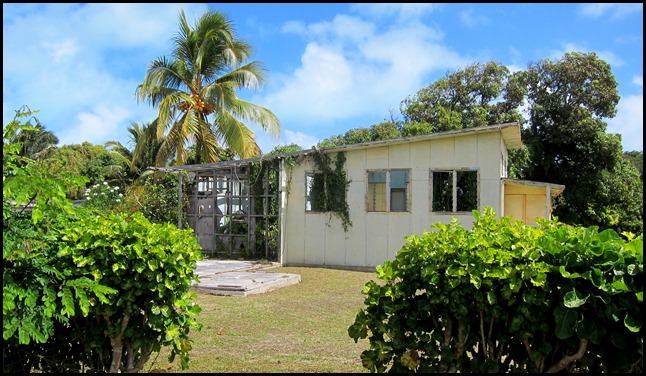 The best island so far.
At first glance this lovely little church looked quite well.
Saint John's from the outside still held a sweet welcome.
Inside showed a very sad business.
Remnants of happier times, pleased to say the lovely replacement was just down the road.
This beauty came complete with a tethered goat.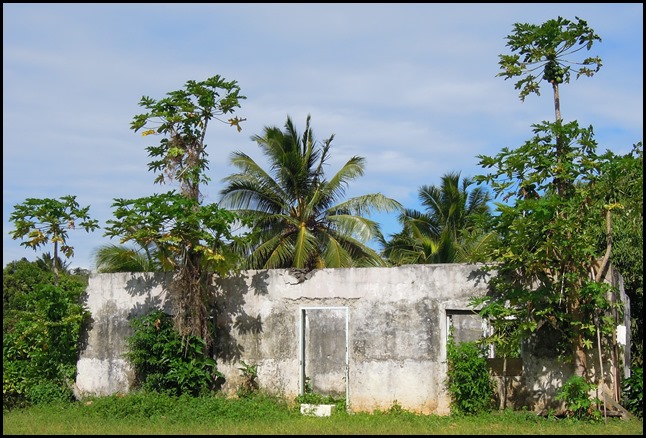 Stunning setting.
An endless supply.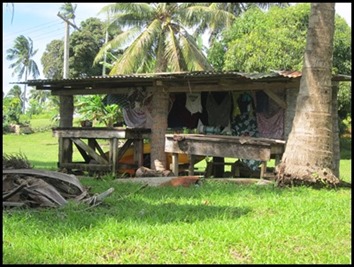 A carefully owned workshop complete with bench grinder.
Carefully owned holiday chalets.
Even a carefully owned runway.
So pretty.
Charming.
ALL IN ALL SUCH A COLLECTION
---