After Green Chaps

Beez Neez
Skipper and First Mate Millard (Big Bear and Pepe)
Tue 19 Nov 2013 23:57
The As Yet Elusive Green Chaps are Stalked and Photographed
At four o'clock today we leave Port Maurelle for the overnighter to Lifuku in the next group of islands called Ha'apai. After breakfast and a few games we went for a snorkel, off to the left of Beez Neez. Every time we have ever seen these little green chaps, they hide in a flash, today we are going to stalk them until they come out.
By contrast these chaps are not camera shy at all.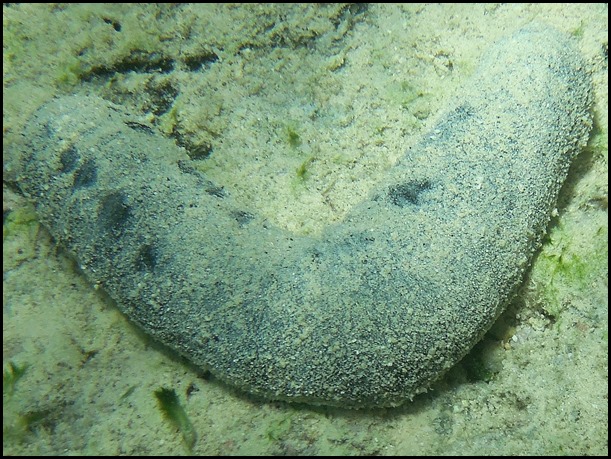 The fattest sea cucumber - ever.
This chap appeared from nowhere and leapt into the picture, I was aiming at the little blue fella.
Visibility was not perfect after the high winds and heavy night rains we've had for the last few days .
After these chaps, it's time to stalk.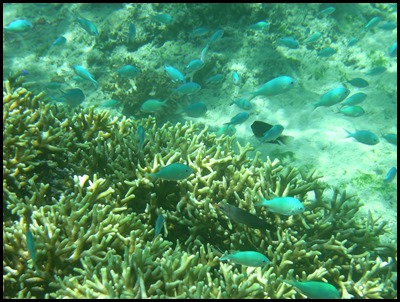 It took a while for the boys to gather and feel at ease.
Soon enough there were many and they let us get quite close
En route back, the buoy we were tied to was a nursery for real itsy-bitsies.
Beez herself provided shelter for many and Bear in the blueness.
ALL IN ALL THE CHAPS GOT QUITE USED TO MODELING
SURPRISINGLY GOOD
---