Shanghai Bund Shopping

Beez Neez
Skipper and First Mate Millard (Big Bear and Pepe)
Wed 23 May 2018 22:27
Shanghai Bund Shopping
We crossed the road from The Bund, passing a lovely building with flower planters outside.
A fairly ordinary looking building with a long history.
We passed an eatery, not convinced with the menu.
Loved the trike.
Out came the trigger finger.
Loved this fern heart. Smart bank doors and rom the corner we could see a real mix of old and new.
Great electrickery, then we crossed over to the department store, not much to look at from the outside....
Quite something when we stepped in.
A fish pond and fountain that spurted, leaving the water seemingly in mid-air.
The fountain cleaner and where the trendies bimble.
Bear thought the lifts looked swish but we took each floor on the escalator. On the ceiling a screen to watch.
Looking down as we went up.
Not exactly crowded.
We saw the cushion department and went to look. We need three new ones for our new three piece suite in soft grey. Nothing exceptional but there was a fairly nice one.......a hundred pounds...... No wonder there wasn't a soul about.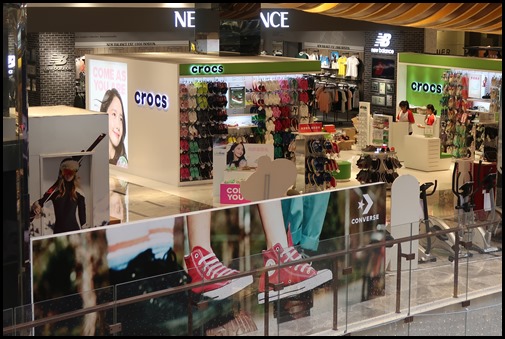 Passing the Croc department and it was time to find our way out..........
Bear met his match.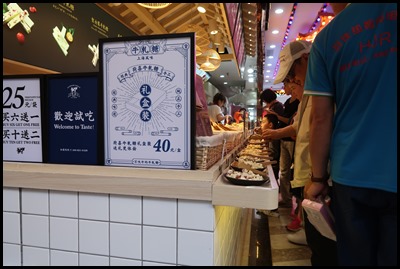 We left the department store and took in a few small shops. Lots of little eateries and 'stuff' shops.
'Smoking' juice drinks and then we headed up Nanjing Street to the Peace Hotel.
ALL IN ALL EYE WATERING PRICES
FAIRLY WESTERNISED AND TYPICAL
---