Hydroponic Farm

Beez Neez now Chy Whella
Big Bear and Pepe Millard
Fri 25 Oct 2013 22:37
The Hydroponic Farm
After lunch we visited a special project – a hydroponic farm.
The Impressive water system.
I wandered over to the baby lettuces. Each one will be fully grown in three weeks.
Each baby begins in oasis or vermiculite.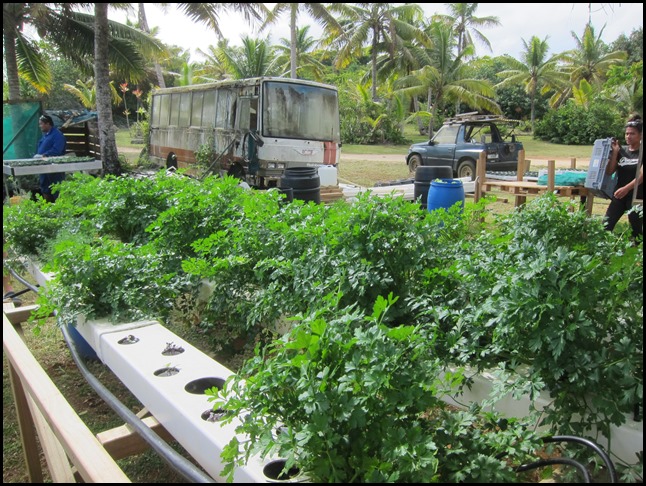 The only thing that has to be kept under control, organically, is the cabbages – caterpillars abound in these parts. What do I see at the back – a bus.
Sofia and Blake wait by the school bus.
The workshop proved to be a little treasure trove.
Have battery = have music.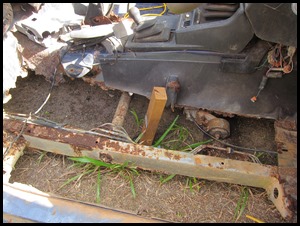 Karl and Bear pressed-ganged me into looking at the farm car. Looks too new, not enough rust and the foliage didn't stack up to much, but I was nonetheless assisted over for a closer look.
They all got to work and created the pose, what can I say, it's in. Karl had an ace up his sleeve.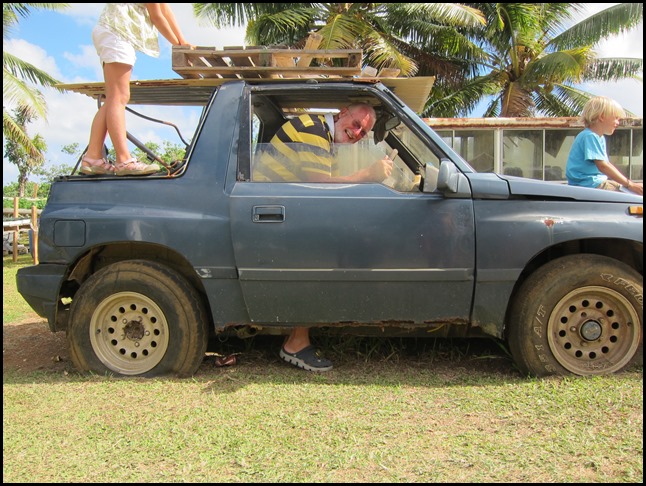 He got Bear to do a Fred Flintstone. Mmmmm.
.
ALL IN ALL A GREAT PROJECT
AND NOT A BAD ONE CAREFUL OWNER
Mmmmmm
---