Exploring Provo

Beez Neez
Skipper and First Mate Millard (Big Bear and Pepe)
Mon 21 Mar 2011 22:47
Exploring Providenciales
Yesterday Bear had a sudden fancy to hire a car to fully explore Provo. He got on the phone to Avis and the lady organised for us to be picked up here and taken to the airport to sort the paperwork. Up and off Beez by half eight, we thought we would wander down to the main road and wait, as we left the dinghy dock, there was Juilbert, a Haitian who has been here for fourteen years, married with two children. Shortly after nine we left the airport heading for the top end of the island.
Providenciales
has an area of thirty eight square miles and an approximate population of 15,542, making it the largest island in population and the third largest in area. It is served by the

Providenciales International Airport

. It is home to the only

conch

farm in the world.
As recently as 1964, Providenciales (usually called Provo) did not have a single wheeled vehicle. Following in the footsteps of

Club Med

, the island's first large hotel and casino complex opened in 1984 and started a development boom. Provo is now the most tourist-oriented and developed of the Turks and Caicos Islands, boasting many resort hotels and an 18-hole golf course. The island has recently become popular with retirees from around the world, kindling a boom of residential development. Given its recent evolution, the atmosphere is more reminiscent of the

Florida Keys

than

Nassau

, with little of the character of other Caribbean isles.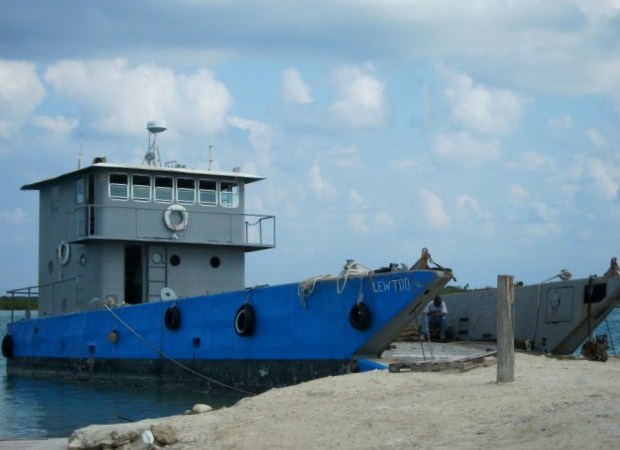 Leeward. I was looking at the map and knew at the end of the road was the ferry, I looked up expecting to see a terminal building or at least a shed, anything. What I saw was literally the end of the road, the tarmac ended and there was Lew Too. Well. After tooting and blowing, I said we had just passed the Conch Farm turning, off we went (own blog). Next we went to find Nikki Marina
This could be / would be really lovely marina has never been used. A local on the beach said "money dried, now it's a white elephant". What a shame. There are no plans for it to ever open. Well while we are standing on the beach a chap flew over my head, only clearing me by a couple of feet, I thought he was swooping on me at first but he had other ideas.
Bear caught the action, I was still getting my lens cap off, we saw him lift and turn
I got my act together and saw the 'one foot clasp'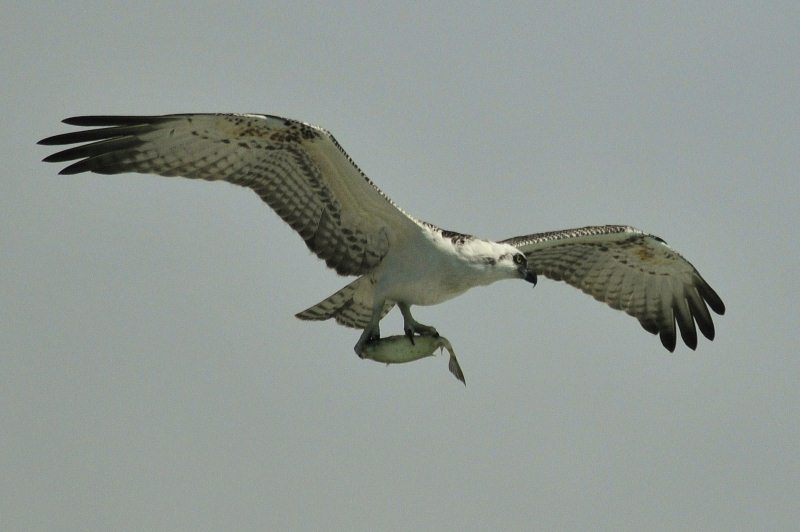 He sorted himself out and got a grasp with two feet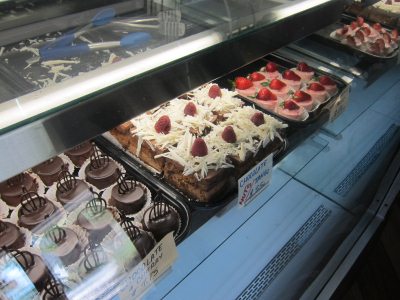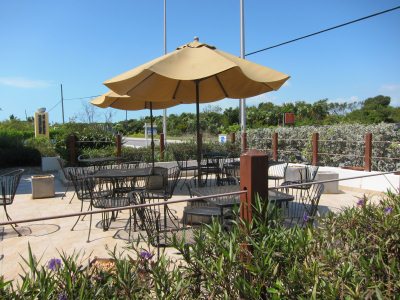 All too exciting. Off we went to find the famous bakery owned and run by best friends of twenty years. Anca Vasile and Mihaela Zine, they opened Fresh Bakery in September 2008. Their previous lives are fascinating, they are both Romanian. Mihaela is a former model and Miss Romania, living here for the last fourteen years. Anca - a former professional handball player, award winning fitness competitor and trainer, came to visit her friend and stayed. Their concept was to create a European atmosphere in the Caribbean. The pastries, Danishes, bread are all homemade. So successful is this little treasure the ladies have been asked to consider opening in Toronto and Florida. Bear had a ham and cheese tasty and a baby cheesecake, I had a sausage roll (a sausage literally rolled in a strip of puff pastry) a piece of carrot cake and we both had a cappuccino. Cost $20.20, whilst not cheap was divine. If you want to run a business here the cost for a manager work permit is $7000 per year. If you want to retire here you have to apply for a Permanent Residence Certificate, the minimum investment in property is $500,000 for Provo, $125,000 for the other islands. Temporary Residence Certificates are $1000 per year, plus $150 for a spouse and $50 per child.
The resorts on Providenciales are primarily centered on five mile-long Grace Bay, with its brilliant white sand and shimmering turquoise waters. Apart from the beaches, Provo's charm lies in its rugged hills and ridges, which are carpeted with prickly pear cactus and scrub. The trump card, however, remains the world class diving: miles and miles of coral reefs are temptingly close to shore and the Island is close to a common migration route for the Humpback whale, some three thousand pass by between January and March, sadly we've seen not a single one. Provo is also surrounded by uninhabited cays that are easily reached by chartered boat or excursion.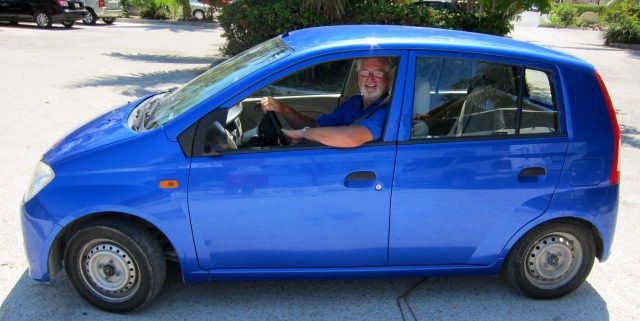 Fed and watered we went in search of Turtle Beach, passing beautiful hotels, grand houses and a real bin man. We had been told that the best snorkeling was in front of the Coral Garden Hotel. Bear parked the cute hire car and we wandered onto a stunning beach with only a handful of people. The wind here seems to blow constantly, so after a little while being sand blasted it was time for me to get big and get wet. The water after the southern islands is cold, too much further north and I'll have to get the wet suit out.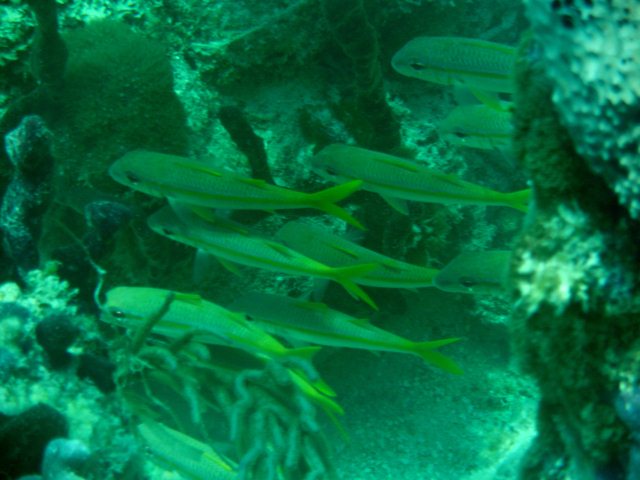 Nothing special as the best reef was behind a cordon, but that was to keep people safe from fire coral. I remember only too well my experience of backing onto the stuff on The Indians
Later on the road again, Bear was very emphatic, stopped the car - A REAL BLOG OPPORTUNITY, Ian the Pratt Primary School. Will that be a lady called I-anth-ee Pratt then ???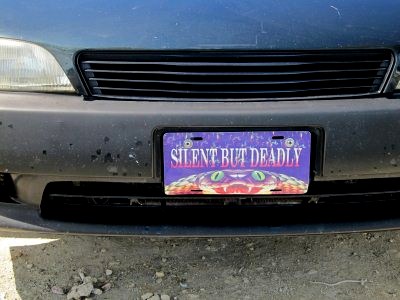 We found the marina at Turtle Bay and saw an example of 'arm candy'. The marina office had a courtesy flag, so finally Beez can fly the T+C visitors flag. We chatted to a lady in the dive shop about JoJo, had a drink in the Tiki Bar. In the ladies, behind each stall door was painted like a blackboard, each with a saying. A car in the car park was 'silent but deadly' and I had a slight jealous streak at a perch specially built on the pulpit of one of the yachts, a beady eyed heron was watching it all and then went to fish.
Before Provo became a popular tourist destination, there were three small centers of population - Blue Hills, The Bight (on Grace Bay) and Five Cays. Now many houses have been built throughout the island (predominantly to the east and south) with larger communities at Leeward, Long Bay, Chalk Sound as well as expansion of the original three settlements. There are also pockets of makeshift shacks interspersed among the more upscale residences. Grace Bay has grown to be a major tourist destination with many hotels and condominiums built on the beach front. The communities of Downtown and Kew Town are located near the International Airport. The major road, The Highway, runs east west from Downtown to Leeward. Most of the island's services are near the Highway, including upscale shopping malls. Also found in the commercial developments of Grace Bay, in support of the tourism market.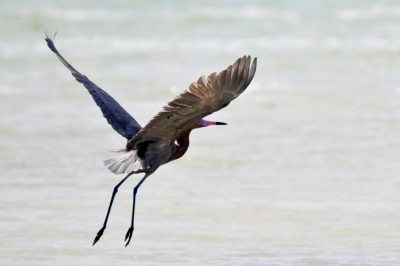 We then went all the way along the bottom. Found a huge supermarket, some of the prices made our eyes water. Total mileage sixty three, but we had been everywhere
The western half of Provo is mostly barren wilderness, home to the island's best natural attraction, Chalk Sound National Park. The park is a three mile long bay a few miles southwest of Downtown Providenciales. The colour of the water is a uniform turquoise and studded with countless mushroom-like tiny islets. Also on the western part of the island is Northwest Point Marine National Park, which extends to nearby reefs and several saline lakes that attract breeding and migrant waterfowl.
ALL IN ALL A FUN DAY
A REAL FEEL FOR THE ISLAND
. .
---