Adderley Ruins

Beez Neez now Chy Whella
Big Bear and Pepe Millard
Wed 30 Mar 2011 22:03
Adderley Plantation Ruins
We had been told there was "one road, impossible to get lost on", we soon realised that it it the ONLY road, deviate left or right and you are on compress sand, frequent rocks and a small garden down the centre. The road to the Adderley Plantation Ruins was no different except this one was donated by the family Peter D. Graham. At first we thought it would have best been kept a secret, but compared to 'roads' we would later venture down, this one was indeed - good....
At the end of the track, the second Bear had parked the car he went to be a naughty bad boy - just for the heck of it, when he saw the Absolutely No Littering sign. Off we went the way of the arrow
Within a few steps we were on a deserted beach, walking a little way before we saw the next arrow. We passed trees with labels. Leaving the beach a rocky path
.
Construction of this plantation reportedly began in 1790 on seven hundred acres of land granted to Abraham Adderley, a British-born subject with an established in business Nassau, New Providence Island. The property increased to two thousand, five hundred acres in 1820 under his Long Island born son, William, who grew cotton and raised livestock (cattle, sheep and horses) for work and transport. William married a local woman, but his offspring, James, did not claim possession of the plantation, although he had rights to it. Instead, the plantation's master and herdsman, Long Islanders Uriah and his son Alonzo Knowles (both from the Simms area), took over after soil and crop infestation took a toll. They were able to purchase the land at one shilling per acre, utilizing some of it for farming and residing on the remaining portion. Both of them cared for William until he died in 1888, at the plantation's dock, supposedly from a self-inflicted wound to his throat, either because of a love-triangle with his spouse or economic hardship. Local folklore says that at low tide one can still see some of the bloodstains on what remains of the dock.
The views from the main house, left and right, would have been splendid
Alonzo married a local woman and the plantation prospered under his stewardship and his father's direction, with a sisal crop and livestock. Alonzo was disinherited by his father when Alonzo married a woman that Uriah did not agree to after his first wife died. After Uriah died in the early part of the 20th century, his other four children inherited the property with equal shares. It ceased functioning as a plantation and was used for subsistence farming and as a residence. All plantation buildings were ruined during a 1927 hurricane, when some two hundred people from the Deadman's Cay area drowned. Various parcels of the property were passed on to subsequent family members until in the 1950's, when most of it was sold to a German industrialist, Herbert Schnapka, who was connected with the Grand Bahama Oil Storage Project. A land development was established in 1963, and over time it evolved into today's "Stella Maris Estate."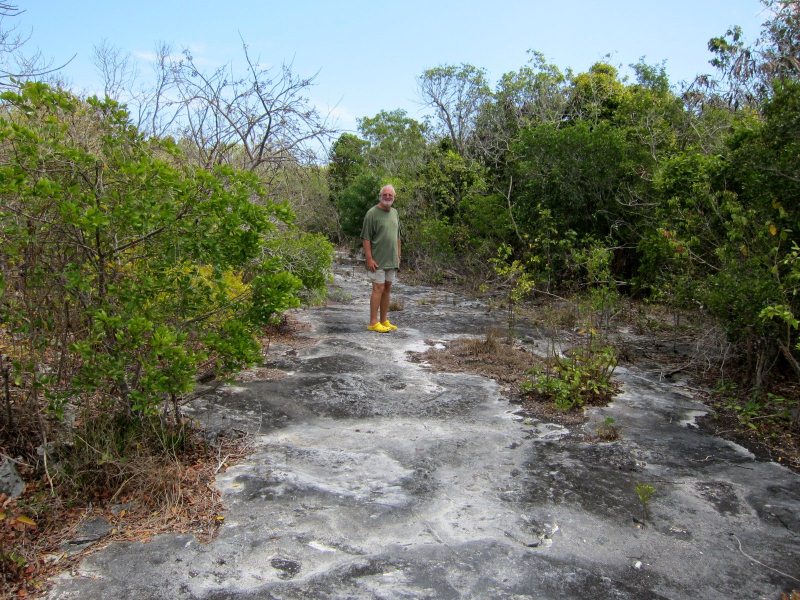 Smooth, ancient coral formed a natural driveway
The land housing remains of the plantation is still in the Adderley family, said to be owned by three sisters, descendants of the original Adderley Plantation family, presently living in the New York area. The Adderley name is very prominent in the northern part of Long Island and across other Bahamian islands; major family names of its branches are Knowles, Gibson, Simms, Taylor and Smith, their descendents living in the nearby towns of Burnt Ground, Glintons, Seymour's, Millerton's and Simms. Many of them have been working with today's Stella Maris Resort Club, Marina and Estate, already into the second and third generation.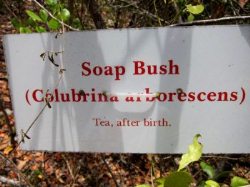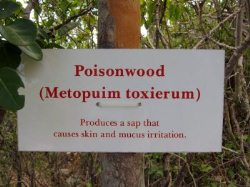 Walking back down the track, (a touristy photo op), we stopped to read all the labels and the various uses and cures, sadly some of the trees and plants were in a sorry state. Our favourites were Granny Bush and Stinking Pea, of course there was no comment on the final label, but I did ask if we could grow one on Beez Neez. Cheek.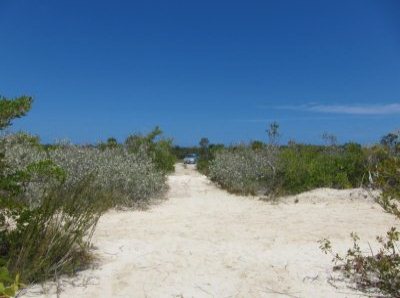 We passed a sign - Adderley's Cemetery (couldn't find any graves though), en route to the plantation dock. Then back along the beach to the track to the car, a quick juice and onward exploring
ALL IN ALL AN PLEASANT WANDER
RUINS DISAPPOINTING BUT THE VIEWS AND HISTORY VERY INTERESTING
.
---