OCO Finals 2014

Beez Neez
Skipper and First Mate Millard (Big Bear and Pepe)
Wed 31 Dec 2014 23:57
The One Careful Owner Finals of 2014
The captain of Beez Neez - as in previous years, was pinned in the corner to judge this years entries of the One Careful Owner Awards for 2014. The promise of a roast dinner helped him settle to the task with the ninety three finalists to mull over. The first category was an easy one, it simply made me laugh. The boat winner.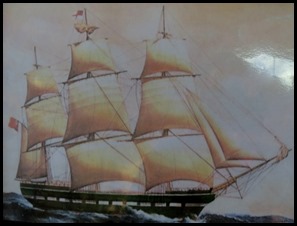 A Special Reserve Award goes to the Edwin Fox built in 1853 – a fine example of preservation.
Lorry winner. Had to be this combo entry.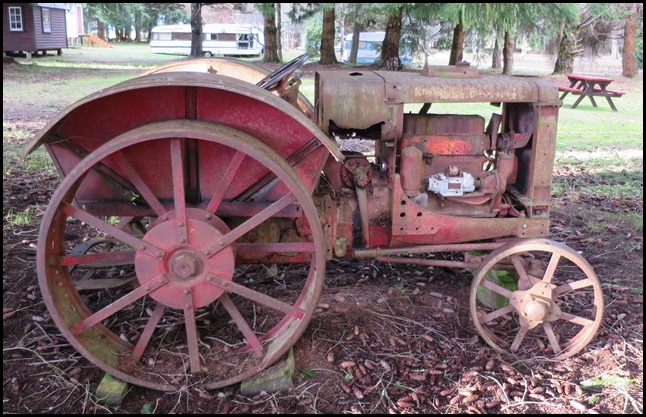 The Machinery Category caused me trouble, the entries were all noteworthy, eventually I awarded third place to this tractor.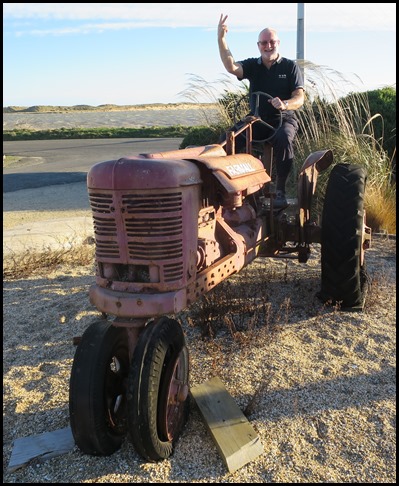 Second place – was that to you or the machine you are riding then...... Grrr.
First Place. Too good not to give the outright winners podium.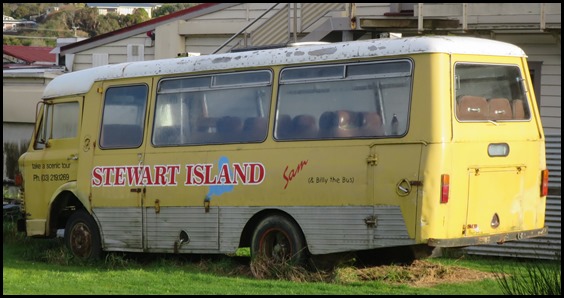 Special category: Public transport – third place.
Second place and a really tough call between this and the winner.
The winner of Public Transport by a whisker was this impressive lady.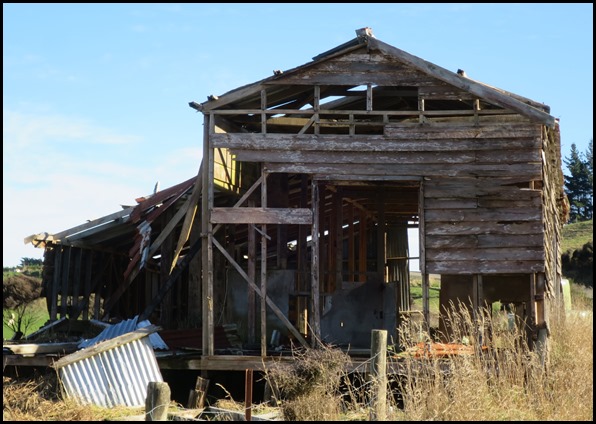 House runner up – again a very difficult category to judge.
House winner. An impressive entry from South Island.
Shack with a View third place. This was the first one of several we saw on our travels in Mabel. The stained glass windows 'does it'.
Runner up. I know I'm not the judge but I would question these two as being mobile. Not anymore. Oh OK.
Shack with a view – winner. What a stunner, I think I may have had to make this beauty the 2014 overall top prize.
Car third. RAF because it's cute. Really...... I'm keeping very silent here........
Would have won car with a view but this was the only entrant, second overall and second placed car. A stunner.
Drums beating in the background as the judge announces his top award of 2014..........but first your reasons skipper.
It just had to be, clearly these ladies were carefully looked after, part of a collection of twenty seven and this was my very first four wheeled car. Is that was because you started with a chariot......I wonder if I'd have fancied you in a toga. Grrr, anyway.....mine cost me fifty quid, it took me and John Bland all the way to Stockholm and back without faltering and I sold it for forty five quid three years later.
Now it is only right and proper that I voice the expected question from our much adored readers – what about the lack of rust and foliage.......... Question accepted but I feel this is such an exceptional entry, a unique find. It made me laugh and say WOW at the same time. Fair enough. Nothing I say to that then.
Drum roll..............
So for this years winner - I give you The Ladies.
ALL IN ALL A YEAR THAT PRODUCED THE GOODS
FABULOUS VEHICLE ENTRIES IN A COUNTRY THAT KEEPS EVERYTHING
---