OCO's Tongatapu

Beez Neez
Skipper and First Mate Millard (Big Bear and Pepe)
Thu 5 Dec 2013 23:57
The One Careful Owners of Tongatapu
Soon after we collected the hire and headed out of town, we spotted our first cutey. What wheels!
Tongatapu was indeed going to come up with the quality.
A stunner................
..............and her friend.
A van and mate.
A gathering.
Mmmm, lacking in foliage, yes, but look at the jaunty angle......
The housing was going to be top drawer ???
Interesting, looks like a chest of drawers on the top.
Good potential.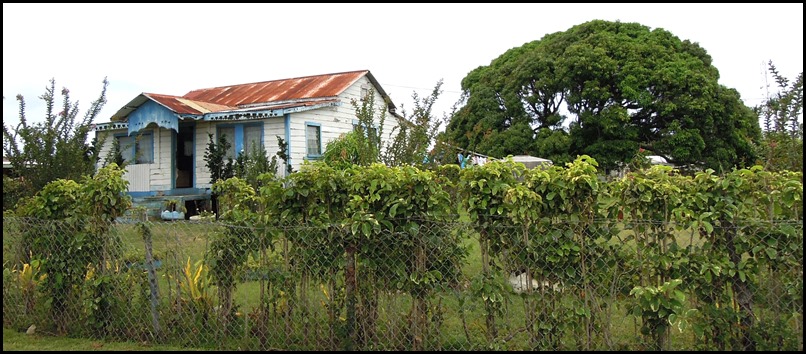 Shack with a view.
Sadly, this classic is someone's home.
At the blowholes we saw what we thought would have one day been called The Blowhole Hotel.
Up close, we heard dogs barking, saw a well laid out vegetable patch and a well dressed man came out to greet us, baby in arms......
.
ALL IN ALL A GREAT COLLECTION
HARD TO GET OUR HEADS AROUND THE CLUTTER
---