Cristobal Tour

Beez Neez now Chy Whella
Big Bear and Pepe Millard
Sun 7 Apr 2013 22:17
San Cristobal in a Minibus
Today was our day to explore San Cristobal (Beez Neez is anchored in the bay of Puerto Baquerizo Moreno, just to the left of the airport on the map, regular flights bring in tourists from mainland Ecuador). The island is the easternmost island in the archipelago and one of the oldest geologically. The name derives from the patron saint of seafarers, Saint Christopher. English speakers and locals increasingly use San Cristobal in preference to the original English name of Chatham Island, derived from William Pitt, 1st Earl of Chatham. The island has an area of two hundred and fifteen square miles. This was the first island Charles Darwin visited when he arrived on the Beagle. Four yacht crews met together and went off in a mini-bus with Pedro, our English speaking, National Park guide.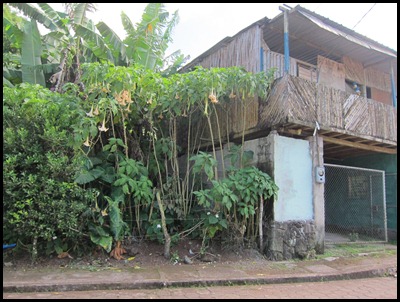 Soon out of the main town we passed through the small village of El Progreso – the first area to be inhabited on the island.
Chris on Scott-Free very kindly organised our trip, (Thank You, Jefe, brilliant job). Our first stop was to walk up the track to see Laguana El Junco. Pedro, Chris and Steve (Scott-Free), Mary and Rod (Sheer Tenacity), Ron and Nancy (Always Saturday) and Bear led the way.

The lake used to provide water in the early days, but now provides a private bath for the frigate birds. The average depth is twenty two feet, but there have been times when this number has dropped to nine feet and risen to thirty.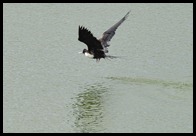 It was marvelous to sit for a few minutes and watch these big birds using their big bird bath.
This young lady landed
very
heavily but my worry was soon sorted, off she lifted.
We left the group to their ablutions and headed back down the hill.
The highest point on the island, two thousand four hundred feet. Next stop, tortoises YeeHa.
Some of our views

ALL IN ALL A FANTASTIC BEGINNING TO OUR DAY
---