Bicheno Blowhole

Beez Neez now Chy Whella
Big Bear and Pepe Millard
Mon 18 Jan 2016 23:47
The Bicheno Blowhole
I see no ships. Never mind ships, keep a beady eye on the Blowhole. OK. To be honest, we had been here well over an hour and nothing had remotely blown, the sea was calm and there was no wind, but, you never know.
I left Bear on his bench 'watching for ships'........People came and went at the Blowhole, took pictures as the sea made the right noises but the waves didn't really want to comply. I turned to watch more wave action to the side and hoped to turn quickly enough if things hotted up.
The kelp was really growing at the spot I chose to wave watch.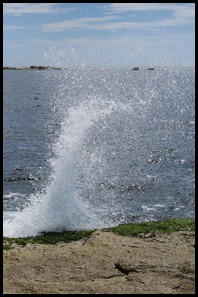 I watched some sprays.
Not much was happening on the other side. Time to stand by the Blowhole.
The sea edge produced a tiny plume.
A couple of good sized waves but not enough force.
Then a really big wave.
This wave had enough oomph and shot through landing and soaking a young chap called Josh.
The next hour produced three tiny ones.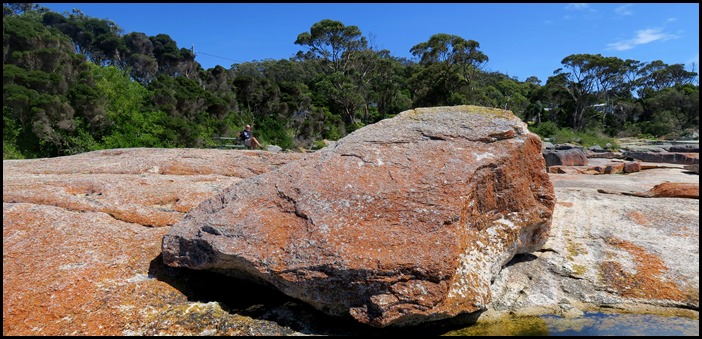 Back to Bear, a quick look back, a couple more shots and off we went.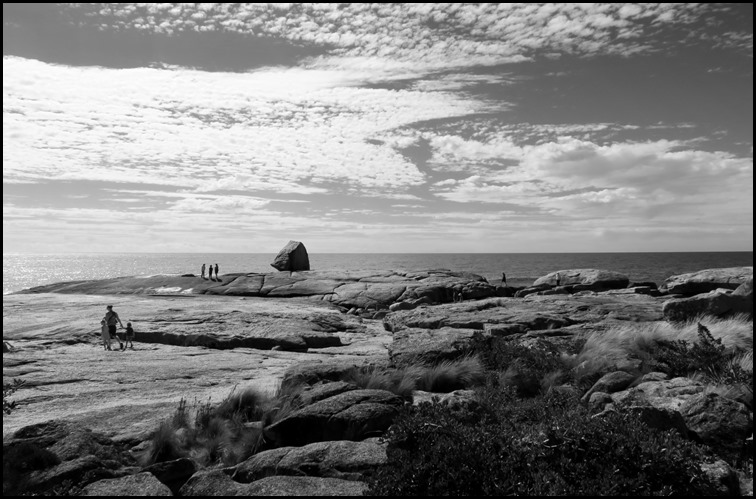 ALL IN ALL A NICE BIMBLE AMONGST THE BOULDERS
POTENTIAL TO BE VERY DRAMATIC
---