1st Oz Dip

Beez Neez
Skipper and First Mate Millard (Big Bear and Pepe)
Fri 14 Nov 2014 23:57
First Sea Dip in Australia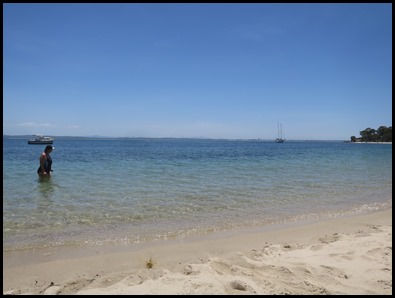 We had a good breakfast and a slack start. A short bimble to the beach and I had no excuse not to go in as I had wussed out yesterday. The sun may have been high in the sky but the water was freezing, a slow entry.........
The colonel came in and whinged as hard as I did when the water struck at kidney level. Ditto reaction when Sue came in.
Official and recorded at Nelsons Bay - can I come out now. OK.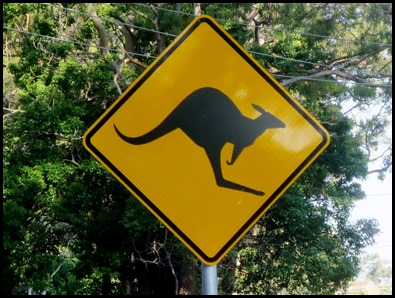 Walking back to our motel to shower before going for a sherbet or two and a Chinese in Peter's. Still getting used to seeing a kangaroo on a warning sign....What a surprise the Chinese turned out to be, the place was heaving with people waiting for take-away meals. There was a big hen party in and a few tables on the balcony, we settled in the corner. The thought crossed our minds that the waiting may not be short lived or worth it especially when we saw the age of the husband and wife team – well into their seventies maybe a little more. With that, the lady toddled over with her pad and within a normal waiting time a delicious meal came our way. Just goes to show, never judge a book by its cover.
ALL IN ALL ANOTHER FULL DAY
---