Helston Bimble

Beez Neez
Skipper and First Mate Millard (Big Bear and Pepe)
Sat 21 Jul 2018 22:47
Helston Bimble in the Footsteps of Poldark
Cecily drove us to the Helzephron Inn for lunch. Martin fancied fish and chip, Bear and Cec had gorgeous smelling (and apparently very tender) venison.
The chef did me plain salmon and salad, very lovely too, after a quick look at the far end and admiring the typically Cornish knick-knacks – the glass fisherman's markers, ornaments and life-ring.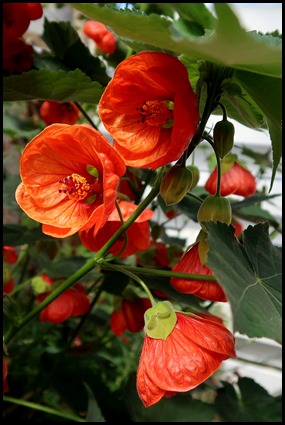 On the way out I had to admire the flowers.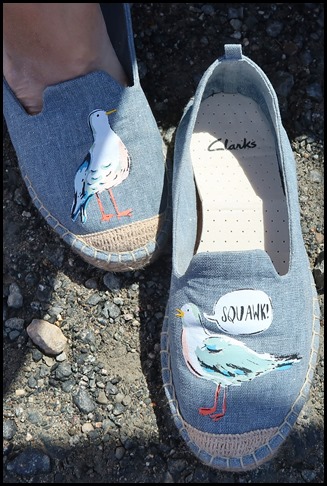 Cec changes from her cute slip-ons into walking shoes, we hope she persuades Martin into having seagull stickers on their little Smart car.
The sign and the map.
Passing a farm with an 'interesting' garden feature.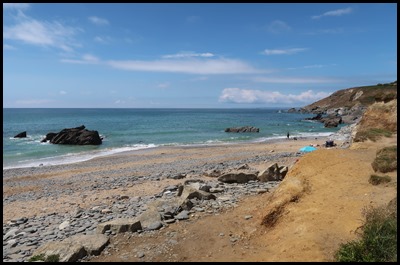 Our first beach view, left and right.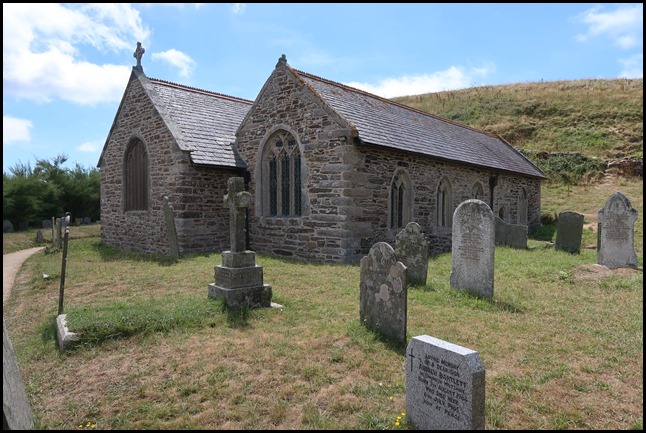 Then we saw a darling little church of St Wynwallow or St Winwaloe, Church of Storms (own blog).
Seaweed, something we haven't seen for ages and brave souls taking on the cold water.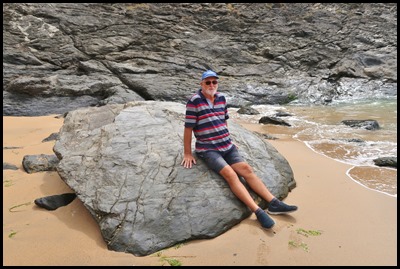 We posed on the beach features in some of the 'Mr Poldark sand strutting scenes'.
Cove minus us.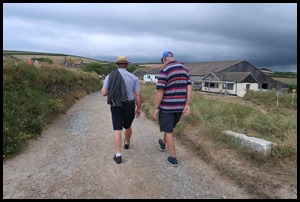 Mincing out between waves, ominous rain clouds and heading to the ice cream shop.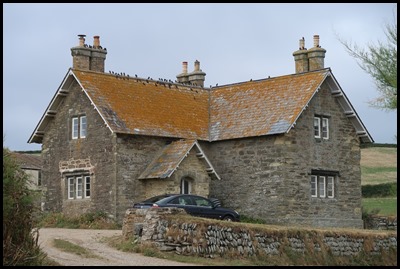 Birds - regional meeting or simply warming their toes ???
On our way back to Bluefields, we stopped off for a cup of tea with Martin's mum.
I loved the garden flowers AND a chum passing Maenporth as we passed........
ALL IN ALL CORNWALL AT HER VERY BEST
A LOVELY DAY OUT WITH GREAT VIEWS AND COMPANY
---