First Birds

Beez Neez
Skipper and First Mate Millard (Big Bear and Pepe)
Sat 1 Jul 2017 22:57
First Birds Visit Our Bird Table
Everyone knows how much we love birds, but after watching Edward's reaction every time he sees one – to the point where he drew in his breath, stamped on the spot and pointed as if he had found a new species, it was a mandarin duck. No further encouragement needed so off we went and bought a bird feeding station. Set up next to Isabel the awning. After a few days – hoorah. Our first nervous chap.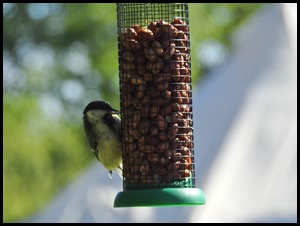 Then, a real cutie.
Would this one have a drink?? Yay.
All we see in Pangkor are crows so this is a real treat.
Flushed with the success of the bird station we took ourselves out and bought an adjustable height table, two super hero chairs, a car track and a colourful mat, all added to the grandbabies toy boxes.............
ALL IN ALL THRILLED TO SEE THEM
LOVELY TO SEE
---