Cathedral Visit

Beez Neez now Chy Whella
Big Bear and Pepe Millard
Tue 30 Oct 2012 22:11
Saint Joseph's Cathedral, Antigua
Saint Joseph Cathedral
or the
Catedral de San José
has managed to stay a bit of a mystery to us. The first time we visited there was a service in progress, the second time (on our school trip) there was a funeral in progress. So we left Antigua having never had a proper look round.
Third time lucky - well yes, but after we had just finished our first circuit, the front door was barricaded. I always knew it would happen one day, Bear trapped. I'll say nothing.......Mmmmm. The curate saw the look of shock-horror on Bear's face, took pity and showed him a small side access escape route. Phew. At least this time we got some pictures.
The original church was built around 1541, but suffered several earthquakes throughout its history, and the first church building was demolished in 1669. The cathedral was rebuilt and consecrated in 1680. By 1743 the cathedral was one of the largest in Central America. However, the devastating 1773 Guatemala earthquake seriously damaged much of the building, though the two towers at the front remained largely intact. These have undergone restoration work, and the cathedral has been partly rebuilt. Many important statues and trappings were taken to Guatemala City when the capital moved but somehow that has made this cathedral so very charming. The simplicity is just lovely.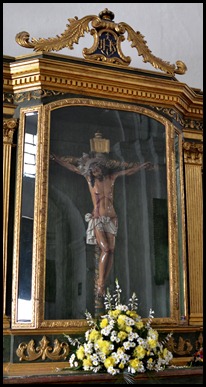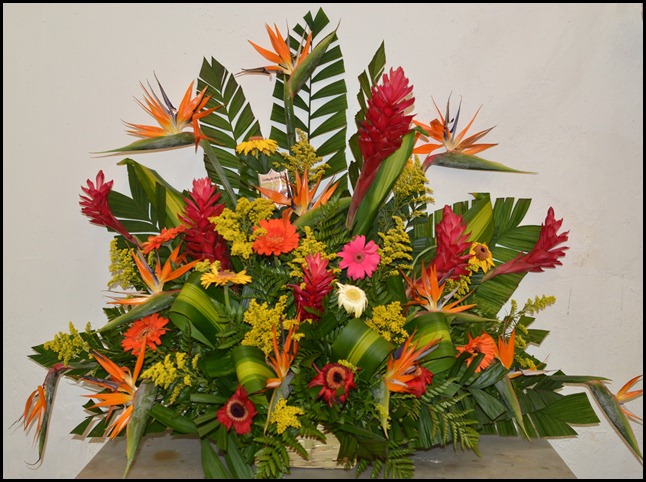 ALL IN ALL SO PLEASED TO HAVE FINALLY VISITED
AND I WAS ALLOWED OUT.......
.
---