Lamen Island

Beez Neez now Chy Whella
Big Bear and Pepe Millard
Sat 10 Oct 2015 22:27
Lamen Island
After our pancake breakfast the boys took us across the bay to Lamen Island. En route they caught a rather nice sized tuna, about eighteen inches in length. We would have been quite chuffed with the haul and it would certainly have done for three or four suppers. This chap was going to be used as bait, rather a shame really.
The tide was going out but the boys expertly weaved us through the reef, using a stick as a depth sounder.
On the beach were some traditional canoes.
A fishing boat was careened. We loved the home-made fishing reels.
We walked around the corner to get out of the wind and to have a snorkel.
Not a massive amount to see but what was there was healthy coral.
Red starfish made a nice change from the usual blue ones.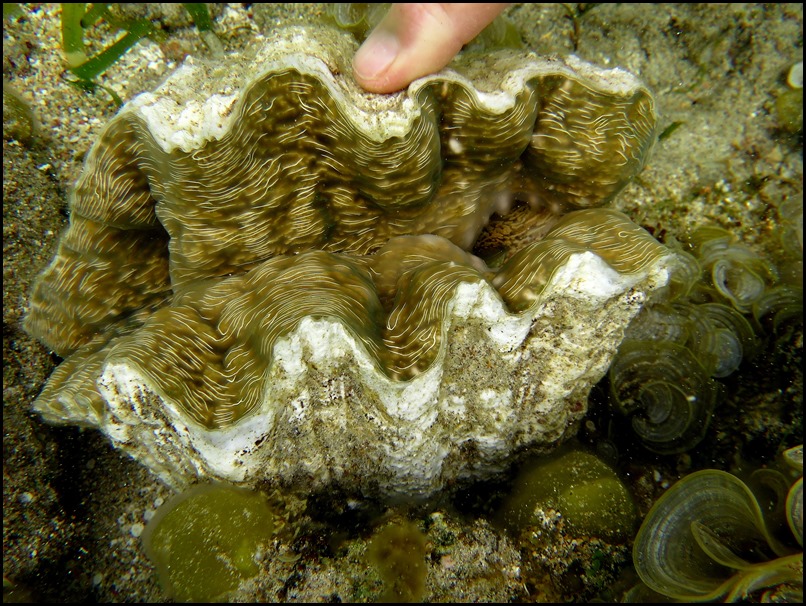 The star of the show was a subtly coloured clam. His frill looked out of focus, but that was the way it was. The islanders look after their clams and don't allow them to be taken. Next, it was back to Lamen Bay for lunch.
ALL IN ALL A GENTLE DIP
ISOLATED AND QUIET
---