Zebedee Off to NZ

Beez Neez now Chy Whella
Big Bear and Pepe Millard
Thu 7 Nov 2013 23:37
We See Zebedee Off En Route to Opua, New Zealand
At nine as planned Zebedee sailed by.
We caught up in Baby Beez, Alan dropped the sail and once again Zebedee was motorised.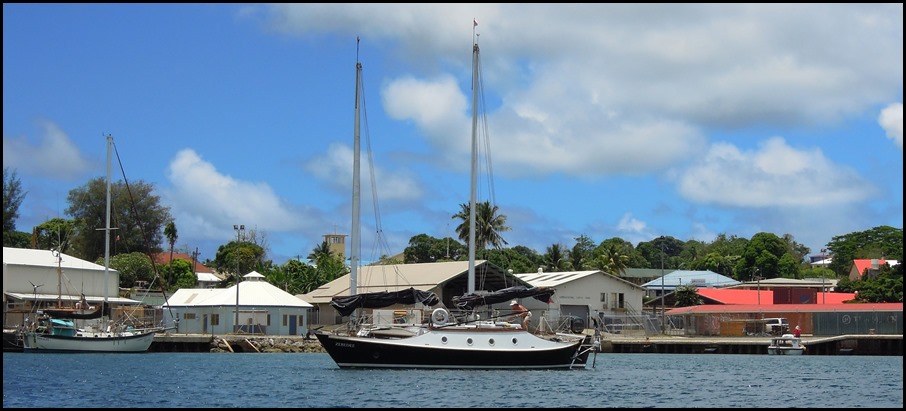 The dock was full, so Alan got us to push him to where he could anchor nearby.
Alan went to do his clearing out, Bear went for the laundry and I watched the world go by.
The schoolboys looked very smart in their uniforms.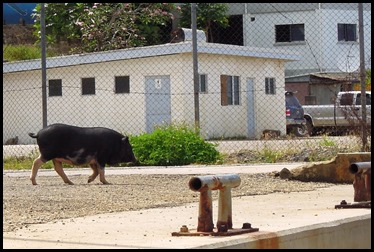 Very funny when a pig came by.
Then went off to the bar.
A pneumatic drill lies idle in front of a shack with a view of the harbour.
Bear moved us back to the wharf and there I sat while he popped off to put some credit on Alan's phone and buy us a local Sim card. Laundries always fold washing, I roll ours for easier storage and less creases. The next sentence I find profoundly strange. So there am I rolling away, one foot dibbling in the water with my new friend nosing around.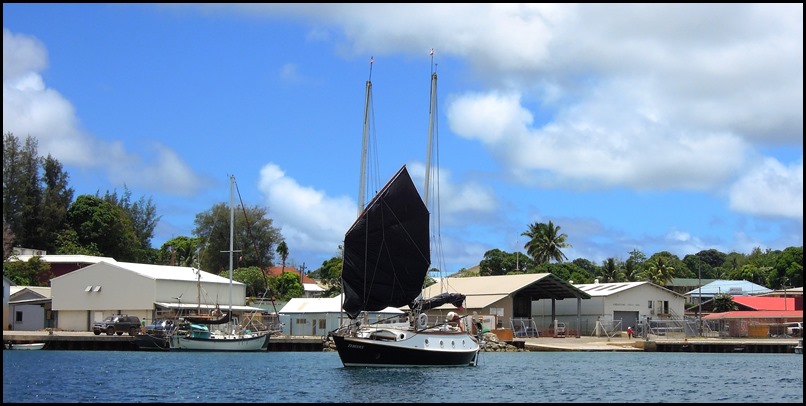 Formalities done, time for a cup of tea and watch Zebedee go.
We have a date with Zebedee for the Tall Ships Race in January 'till then ol' friend.
ALL IN ALL SAFE WINDS AND FOLLOWING SEAS
---