Bimbling Back

Beez Neez
Skipper and First Mate Millard (Big Bear and Pepe)
Fri 12 Apr 2013 21:47
We'll See What We Will See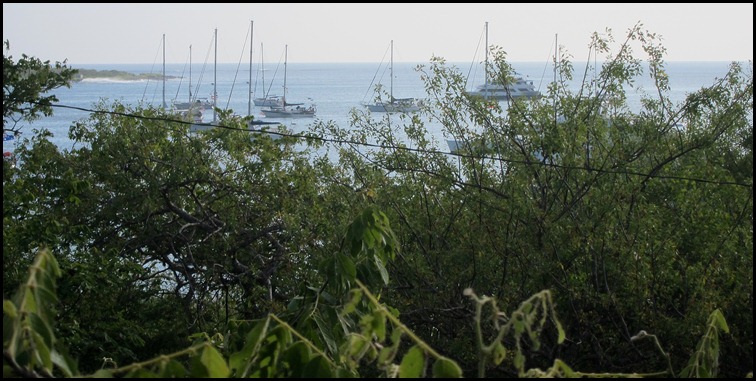 We left the Interpretation Centre and saw Beez from the path
The small but impressive University and next door a lovely little home.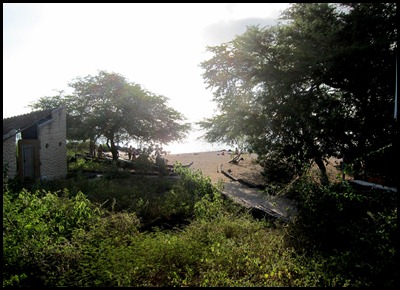 This house has a view of Playa Mann.
A simple but stunning wall mural.
A bench in the shape of a sea lion graces the patio of Hostal Casa de Nelly and a full sized tortoise.
Introduced flowers and fruits.
Buildings of all shapes and sizes.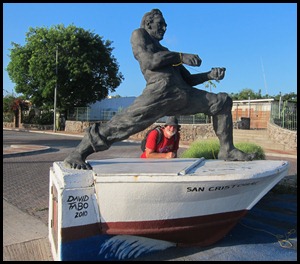 Time to play.
A lot of reconstruction.
Not sure if this is a 'One Careful Owner' or a job in progress.
The start of the boardwalk and the Naval Museum
Skipper and lights
.
ALL IN ALL NEVER SURE WHAT'S NEXT
---