U Min Thonze Pagoda

Beez Neez
Skipper and First Mate Millard (Big Bear and Pepe)
Mon 27 Nov 2017 22:37
U Min Thonze Pagoda
Out of the car, many steep steps up through a skinny passage with the necessary tourist stalls, we reached the shoe locker and saw first, an orange building.
Inside was a variety of Buddha images, a reverent tall Buddha and some important monks on the wall.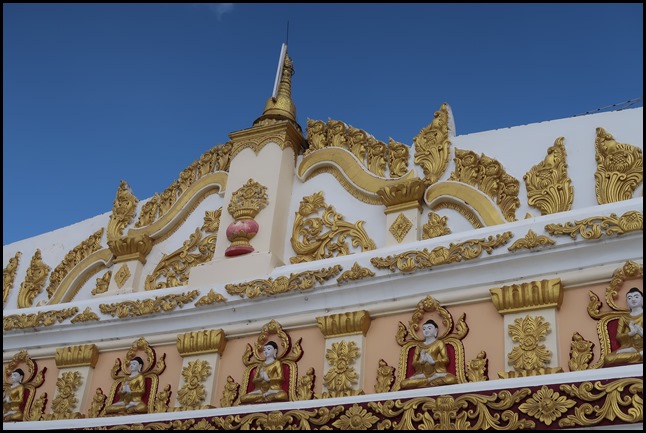 We were so impressed with this building, so different from all the other pagodas we have visited, so far. Bear went to the far end for this picture. Inside are forty-five beautifully gilded Buddha images in the crescent-shaped colonnade, partly built into the side of the Sagaing Hill.
U Min Thonze Pagoda is one of the most distinctive complexes on the main hill top of Sagaing,
constructed under the orders of Padugyi Thangayaza, a highly revered monk.
U Min means caves and Thonze means thirty. Each Buddha statue inside, has a unique facial _expression_, different in size and a couple were standing. We read some of the plaques placed in recognition of their donations. We then followed steps up under a covered walkway and found a few smaller shrines and a lean-to or two containing more shorter lines of Buddha images. The views from the top over the fertile valley and Irrawaddy River were spectacular. On our way down we had a look into the 'caretakers' digs, walked down through the lines of stalls once more and at the bottom Bear's trigger finger – always at the ready, found a dragon guardian.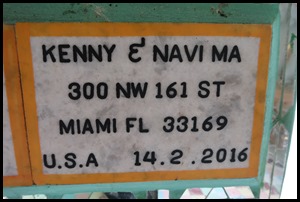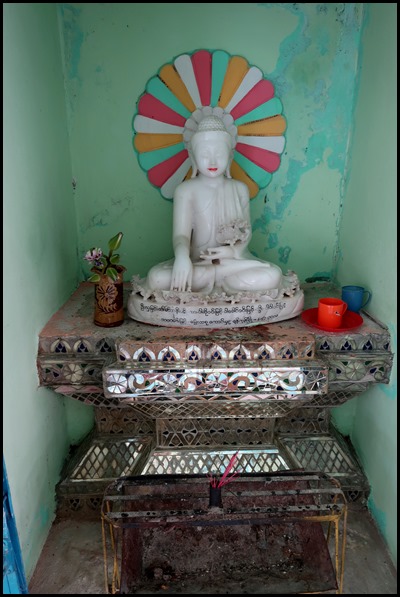 ALL IN ALL I WONDER WHY THE BUDDHAS WERE SEPARATED
SO UNUSUAL
---