Bear's Revenge

Beez Neez now Chy Whella
Big Bear and Pepe Millard
Sun 23 Jul 2017 22:57
Bear's Revenge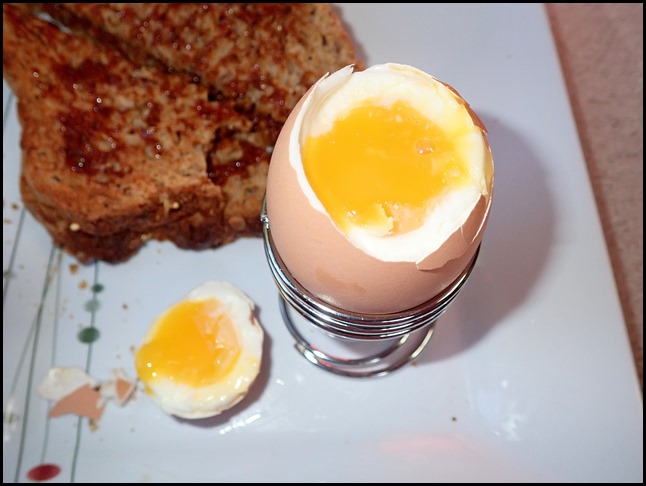 The perfect start to any Sunday – a gorgeous double yolker.
The challenge was set. Salad, flask, fruit and a return to Hatchlands.
Bear had a busy day – he lost his rig after casting in the tree on the opposite bank, a rough sided hook bit through his line and several changes between luncheon meat, corn and bread but his patience shone through. No giant but a beauty and better than finding a goat in your knickers, serves me right for laughing so hard at his 'whoppers' in the week. Between showers of rain and reading the Sunday papers I had a good day – if not for the entertainment beside me...............I'll leave this happy little blog with the smile that finally said it all.
ALL IN ALL CLEARLY A CASTING PRACTICE DAY FOR ME
SUCCESS
---