To Yogyakarta

Beez Neez now Chy Whella
Big Bear and Pepe Millard
Tue 20 Sep 2016 22:57
To Yogyakarta, Java
Danny (
Sentinel
) kindly came to pick us up at a quarter past seven, we then went to pick up Richard and Val
(Kereru
) who were booked on the same flight to Yogyakarta on Java. We shared a ride to
Denpasar International
Airport, Domestic Terminal here on Bali, arriving just after eleven for our one thirty flight. Departure check in was a real surprise – modern, fresh and very quick after we found a machine that gave us our boarding cards and baggage labels. A young man scooped us up, checked our labels, bade us watch our bags disappear and off we went in search of a snack. That done, we bimbled through some shops to find Gate 4.
A magnificent show of orchids.
Soon settled on our Air Asia aeroplane and waiting in line for take off. The one hour and five minute flight that would take us three days on Beez Neez - at forty nine pounds each return, we would certainly use more diesel.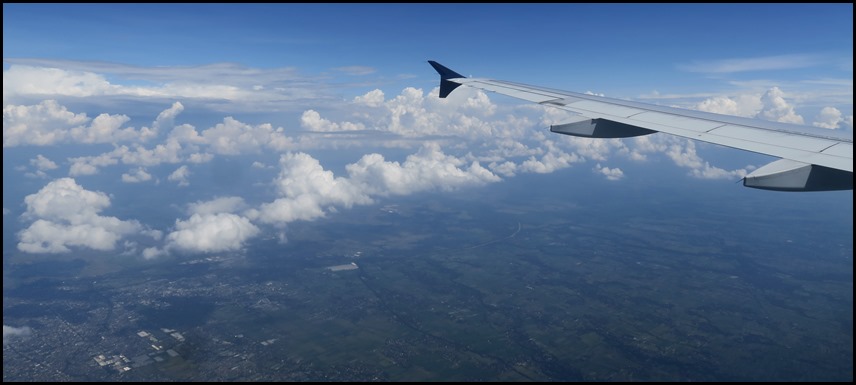 Soon over Java.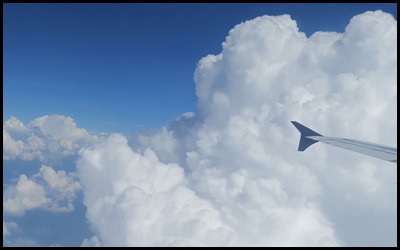 A couple of clouds to go down through and the huge city of Yogyakarta came into view.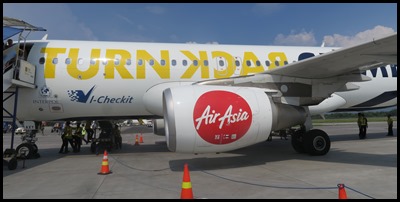 We left our trust steed and headed for Arrivals and baggage claim - very quickly done, we went in search of a taxi
Our route. The purpose of our visit – to visit Borobudur and Prambanan Temples, each World Heritage Sites and in the 1000 Places to See Before You Die book. Our clocks went back an hour so we landed five minutes after take off. We all piled in a taxi and for the princely sum of seven pounds fifty the four of us enjoyed a crazy half hour fast ride to a city so packed with motorbikes, cycles, peddle rickshaws, motorised rickshaws, cars, vans, each melding with not a fist raised or a swear word heard. Size matters and everyone somehow misses each other by the narrowest squeak. We were dropped first, Richard and Val five minutes away. We booked our chap for our first excursion to Borobudur on the morrow.
Bear had found us a lovely hotel at twenty pounds a night B+B. Beds soon snuggled on the big, comfy bed as Bear went to try the pool, I followed in swift order.
Off we went for supper. Night time bimble from base.
We found a bistro-cum-bakery with some wild coloured cakes.
Rainbow cake - not an 'e' number in sight. I had the most delicious chocolate coffee frappe and happy boy settled to a feast.
Bear chose minute steak, wedges and vegetables in gravy, I chose lasagne and what a change these meals made from noodles, rice and heavy spices.
Soon back to our street corner sporting our first graffiti in Indonesia.
ALL IN ALL VERY IMPRESSED WITH THE WHOLE DAY
SLICK AND EFFICIENT TO A QUIET, COMFORTABLE HOTEL
---