Wittmer Hotel

Beez Neez now Chy Whella
Big Bear and Pepe Millard
Tue 16 Apr 2013 22:07
Wittmer Hotel, Playa Negra
On our shore stroll on Black Beach we went in search of..............
The Wittmer Hotel.
In the main room we found loads of family photos, memorabilia and island history.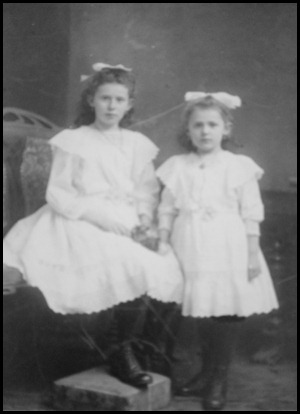 Information and photos made for a real and wonderful story.
"We knew nothing, but all the same, we made it.
We have learned it all, because we had no other way out.
Need is a wonderful teacher". Margret Wittmer.
Margret Walbroel was born in 1904 in Cologne, Germany and was the youngest of two sisters with a good singing voice. Later she worked as an employee in a company where she met Heinrich Wittmer, they married and their first son Harry was born in 1918. Heinrich was born in 1890, was an ex naval officer and personal counselor of the Mayor of Cologne, Konrad Adenauer.
Moved by Dr.Ritters press notes and other articles on South America, the Wittmers chose Floreana to reinvent their life and hopefully improve Harry health as he suffered rheumatic fever.
Having invested all their resources the family traveled to Amsterdam, from there they set sail for Ecuador.
The Wittmer's arrived on Floreana in August 1932 and took to the caves that had been used by pirates in years gone by. We visited them on our island tour.
The caves were near the only source of fresh water on the island.
The family found fruit trees and wild cattle, left behind after the previous attempts at trying to establish a colony. They slowly constructed their first house out of wood, hay, soil bricks and stone. They built a henhouse and their vegetable patch included coffee and tobacco. Margret had arrived on Floreana pregnant and after a long and difficult labour, Rolf was born on the 2nd of January 1833, the islands first born.
In 1837, Ingeborg Florentina Wittmer was born. Later that year the Territorial Chief of the Galapagos asked the family to abandon the island and relocate on Isabela or return to the continent. Fortunately, the procedures at the German Embassy in Quito prevented that order being carried out. The arrival of the Conway and Zavala families sealed the island as inhabited at last. An atmosphere of peace ensued.
Family memorabilia
Two hundred happy residents on the island, black sand, basic living, electricity some of the day, free internet, would we call this paradise ??? Mmm that's quite a question. We have enjoyed our visit here, a bit too primitive and isolated for me, so on balance - pleased to be moving on.
The man who welcomes you ashore and says farewell is none other than Rolf. So very fitting.
ALL IN ALL QUIET A STORY
---