AP Marina Bimble

Beez Neez
Skipper and First Mate Millard (Big Bear and Pepe)
Sun 5 Jun 2016 22:37
Abell Point Marina Bimble
This morning was bright and sunny, time for a bimble to the Botanic Garden toward Cannonvale Beach. Well worth looking on the net for Shelf Clouds barrelling over Sydney and dumping the most extreme weather. First, a look at a huge piece of coral along the way from Beez.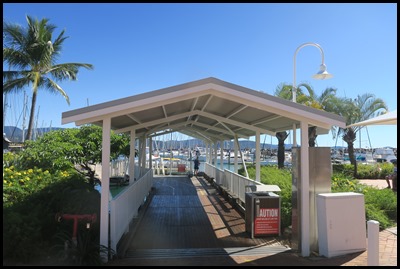 Out of our jetty entrance and across to North Marina Office to book the courtesy car to go shopping on the morrow.
Looking left from our entrance, along the arcade of shops to the restaurant at the end, there we turned right to go to the market yesterday.
The plan, we are heading off the picture to the left. Bear's trigger finger went into action when he saw this propeller at the back of the boatyard.
We loved this number plate as we crossed the car park to South Office.

South Office is front, top right of the Yacht Club building.
We looked right to see Beez.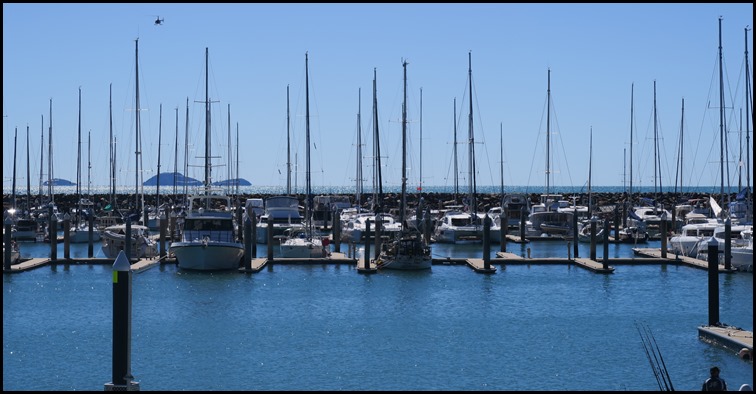 Better with a bit of zoom, Len Hooper to her left. Just then, a helicopter coming in.
We waited for the helicopter to land.
In front of the Yacht Club building – the massive fuel dock.
An interesting lady called Pursuit. Another map.
From here we could see to the far side of the marina and look down on the jet skis.
We watched as a herd went out.
Oooo, a working girl.
The far end of the marina.
The marina foreshore, not a soul in the water, but then, there are jellyfish warnings........
We watched a couple of mates fishing as a heron kept his beady eye on them.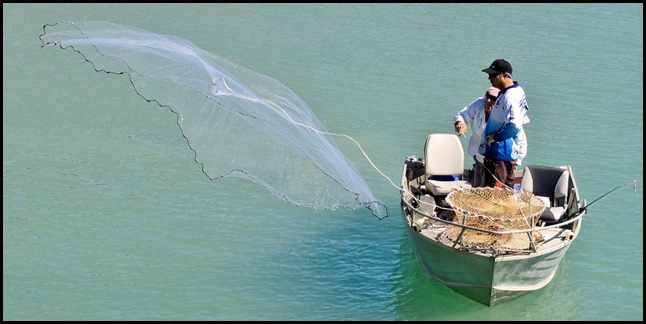 Cast this way.........
........and then that. The tide now going out rapidly.
This is a picture of Mr. Paul Darrouzet, the billionaire mining magnate who bought the marina for an undisclosed sum in 2013. Speaking to folk along the way, the improvements and facilities are way different to before.
ALL IN ALL SUCH A CONTINENTAL FEEL
BEAUTIFULLY LAID OUT
---