Japanese Covered Bridge

Beez Neez now Chy Whella
Big Bear and Pepe Millard
Sat 6 Jan 2018 23:37
Japanese Covered Bridge Bimble
From the multi-coloured Assembly Hall, it was just a few steps to the Japanese Covered Bridge. Bear stepped over the threshold bar and there we were in a much bigger space than we thought. On the right is a big room, a shrine and a walkway around the back, such a surprise.
Looking over toward the river.
A mysterious door, the entrance to the shrine and an ancient tablet.
Postcards for sale behind the mysterious door. The shrine showing the walkway beyond.
Lanterns in the walkway behind the shrine.
Back by the shrine we take in the heron looking after the image. A worshipper held his joss stick up to his head.
The gorgeous wood carvings below the very neat ceiling.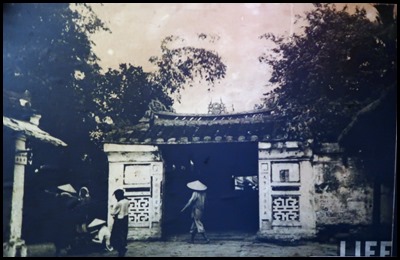 In the walkway were many old photographs. The first of the Covered Bridge taken in the early 20th century by a French reporter called Dominique Foulon, the second one, also early 20th century was taken by the Hoi An centre for Cultural Heritage, Management and Conservation. This picture was used on the cover of Life Magazine.
Another Dominique Foulon.
The interior of the bridge, both taken in 1950 by Vinh Tan.
The outside of the bridge, also 1950 by Vinh Tan.
Vinh Tan's 1950 outside shot and Bear today.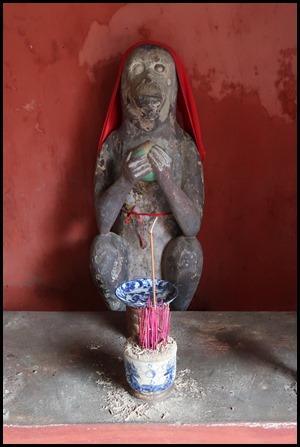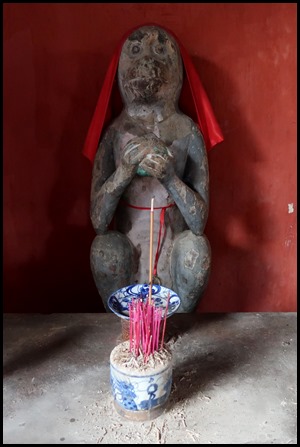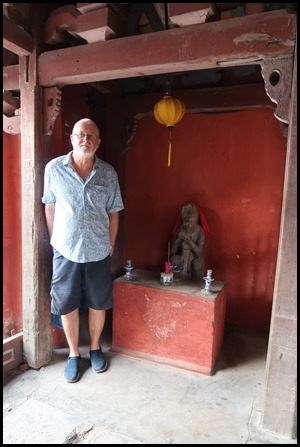 Left and right Monkey Guardians and Bear with the chap on the right.
Looking back the way we had come.
The sturdy ceiling that has taken so many weather beatings over the years since the 1590's.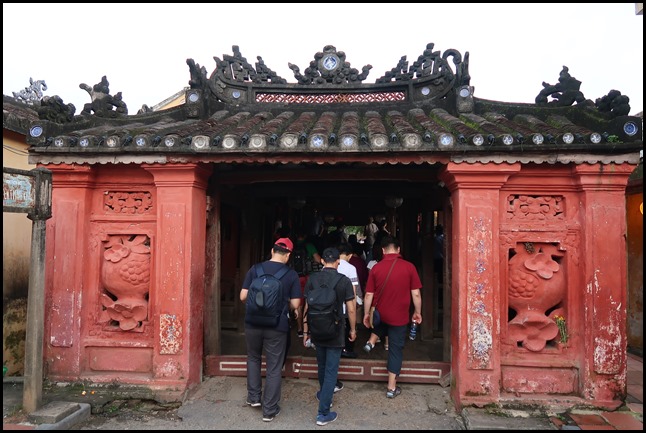 ALL IN ALL LOVED THE OLD PHOTOGRAPHS
IT FELT OLDER THAN IT WAS
---