Village Bimble

Beez Neez now Chy Whella
Big Bear and Pepe Millard
Fri 22 Jul 2016 22:47
Village Bimble to a Traditional Meeting House
We left the main 'welcome building', followed a guide and walked past a beautiful 'One Careful Owner', the quality of the entries are quite unique.
A lovely home in Berger green. Bear poses by the village marker.
We walked down the road we suspect is recently laid.
Past the cemetery.
A mausoleum to a village elder perhaps.........
The house on the corner.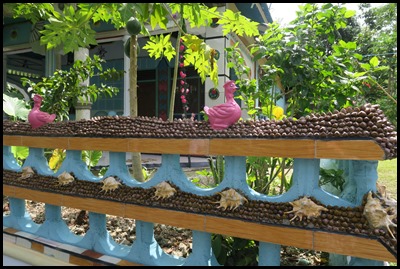 An impressive wall and swimming pool.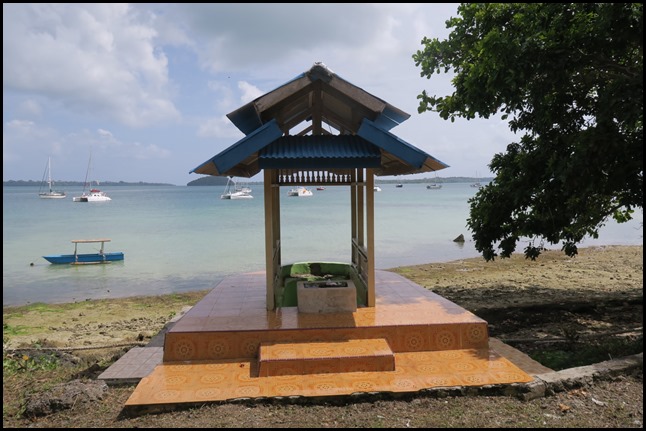 A grave with a view.
A shack with a view.
The Meeting House.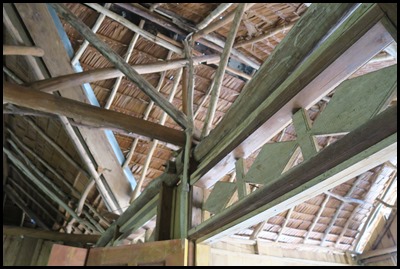 The inside and the ornate ceiling, the outer layer replaced every couple of years.
Our guide and Gavin poses with a couple of little girls.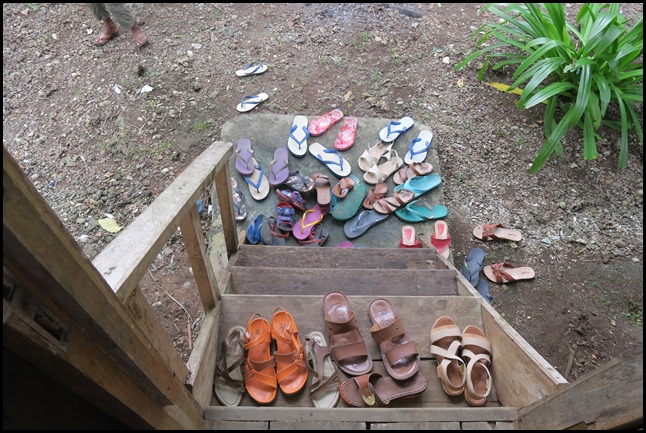 Mmmmm, flip flop anyone........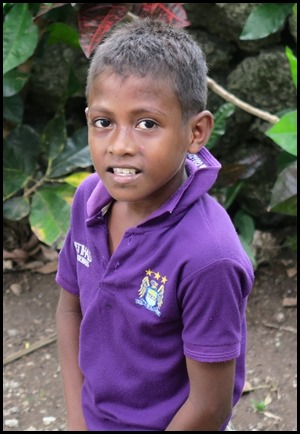 A gorgeous local lad poses and Bear meets the village elder.
Didn't expect to see a Portuguese cannon against a tree, even stranger that it was an honoured item with offerings. Bear got his trigger finger out however. A 'one carefully owned' canoe.
Walking back we found a gem.
A carefully owned planter.
A new build.
Back to base for a buffet lunch.
ALL IN ALL VERY QUAINT
FIRST TASTE OF AN INDONESIAN VILLAGE
---