William Official

Beez Neez now Chy Whella
Big Bear and Pepe Millard
Thu 22 May 2014 22:57
We Met the Millard Family on the Hoe
Bear parked and we bimbled over to take this picture of the Hoe, too high up to see the devastation meted out by the February storms, the ones that took out the railway line at Dawlish. Today we were meeting the Millard Family after they had registered the birth of our darling William.
Down in the park, Bear took his usual captain stance and then took the wheel of the pushchair. Time clearly for a cuppa.
Refreshment time for the Duchess and I get to check out her curls.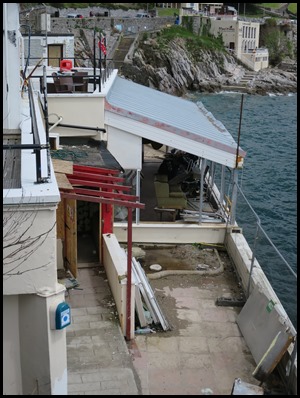 The Wet Wok from here looks beyond repair. Such a shame, this was always our navigational heading after coming through the breakwater, of all the lights, this was the only fluorescent blue light and so easy to spot. Whatever will we do in the future. Now there's a thought.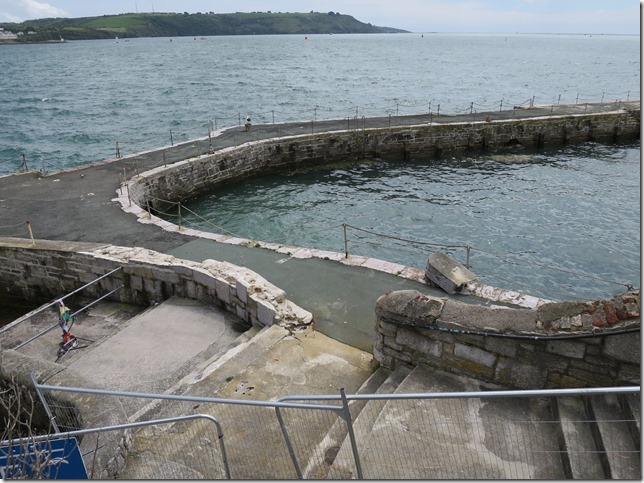 This part of the promenade looks very sorry for itself, lumps of capping stone missing and chunks of concrete scattered.
We moved to the Barbican and enjoyed the warm sun outside the Three Crowns. Lunch was massive, cheap and excellent. Later back at home, Daddy blew bubbles for the delighted Duchess.
Jenny watching as William happily eating.
I get to do some in-depth toe studying.
Push-ups on Grandpa.
Dancing with Daddy. Watching a bit of Nemo while William naps.
Awake and ready for action. Big sister on the lights and high jinks.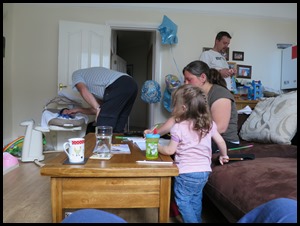 Colouring, a busy game of hide and seek, a tour round the toys and soundo after a busy day.
ALL IN ALL SUCH FUN
---