The Sticky Wicket

Beez Neez now Chy Whella
Big Bear and Pepe Millard
Sat 30 May 2009 20:48
The Sticky Wicket
We had been told about The Sticky Wicket by some yachties in Guadeloupe. It is a couple of minutes walk from V. C. Bird Airport and seemed the place to begin our week with Jump Jet. We met her flight and trotted her bag to the car and settled in the air-conditioned lounge bar for a welcome cocktail.
The beautiful flower displays, the walk to the door and of course the cricket theme.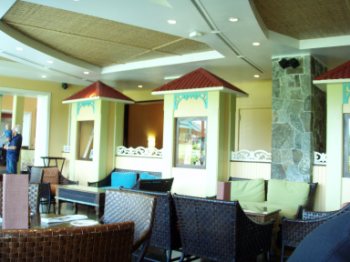 The lounge is surrounded by memorabilia, the facilities are stunning and the bar where cocktails are freshly concocted.
Memorabilia of course means famous signed bats, pictures of great catches and must have photos of Sir Viv
Aerial View
The stunning Stanford Cricket Pitch.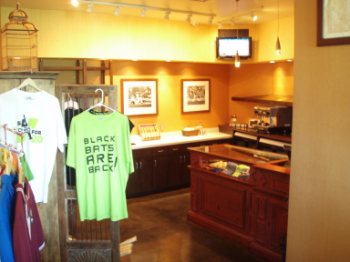 www.thestickywicket.com
The best place to relax before or after a flight and the shop with the famous Black Bats are Back.
When the time came for Jump Jet to leave we dropped her to check her bag in and returned to The Sticky Wicket for lunch. Bear had Surf 'n Turf, I had home made Caribbean burger (spicy) and Jump had a very attractive chicken sandwich, three tiered and cocktail-sticked, salad and fries. Setting her up in case Virgin refreshment wasn't up to much.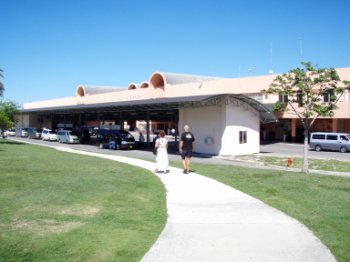 Bear and Jump walking slowly to get the last chat in.
ALL IN ALL THERE WAS TO BE NO SNIVELING AT THE 'FAREWELL' - JUMP HAD PUT EYE LINER AND MASCARA ON - WE MADE IT - JUST.
---