York Minster Timeline

Beez Neez
Skipper and First Mate Millard (Big Bear and Pepe)
Sat 10 May 2014 22:17
York Minster Timeline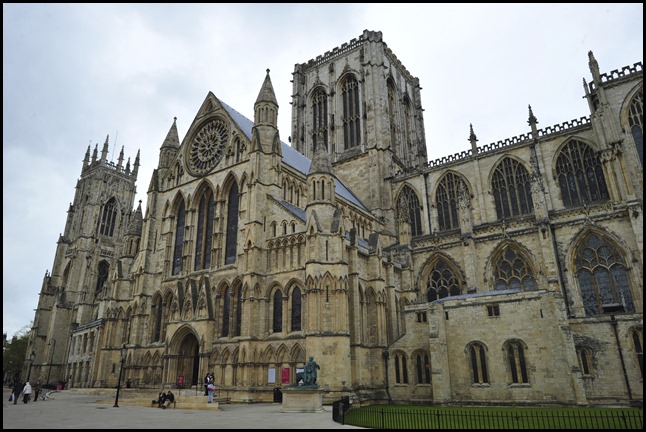 York Minster costs twenty thousand pounds a day to run. Our ten pound entry seems very small.
AD71 The Romans establish a legionary fortress of Eboracum. The Principia, or headquarters, constructed on this site.
306 Constantine proclaimed Emperor of the West in York.
627 The first Minster built for the baptism of Edwin, King of Northumbria, by Bishop Paulinus. The exact site of this building is unknown.
1080 Work begins on the Norman Cathedral of Thomas of Bayeux.
1154 Death of Archbishop William Fitzherbert, later canonised as St William of York in 1227.
1160 Archbishop Roger de Pont l'Eveque extends the cathedral with a new eastern arm.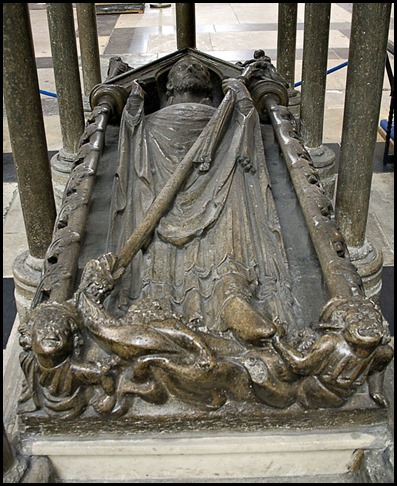 1220 Archbishop Walter de Gray begins rebuilding of South Transept in Early English Gothic Style. Massive rebuilding works follow – dates circa.
1253 North Transept completed.
1290 Chapter House completed.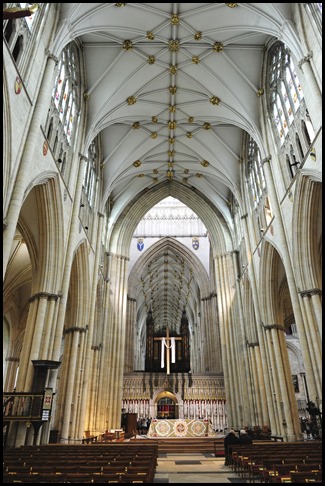 1338 Nave completed
1373 Lady Chapel completed
1420 East End completed
1465 Central Tower completed
1472 Minster consecrated
1534 Church of England separates from Rome
1650-60 No Archbishop, Dean or Chapter during the Commonwealth period.
1738 'Burlington' interior pavement completed.
1829 Jonathan Martin deliberately starts a fire that destroys East End roof, Organ and Quire woodwork.
1840 Nave roof and bell towers damaged by fire.
1845 'Great Peter', a ten ton bell, hung in the North West Tower.
1967 Underpinning of central Tower begins.
1984 South Transept roof destroyed by fire.
2011 Work starts on York Minster Revealed, one of the largest conservation and restoration projects in the UK.
2012 The Orb and new multimedia galleries are opened.
2013 Underground interactive chambers opened, revealing historic treasures and York Minsters thousand year journey though time.
2016 Expected date for revealing the fully restored Great East Window.
ALL IN ALL AN INCREDIBLE BUILDING
---