To Kaikoura

Beez Neez now Chy Whella
Big Bear and Pepe Millard
Thu 10 Jul 2014 22:57
The Short Trip from Blarich Reserve to Kaikoura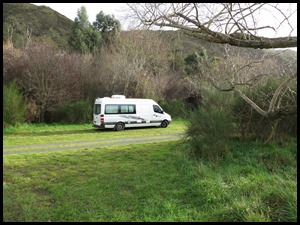 A bit of a new habit seems to happening, us finding a place to settle after dark. We had left the main State Highway 1, driven eight miles, turned in at the sign, found a flat bit of grass in the headlights and parked Mabel. This morning it was nice to sit watching little birds scruffing about and eat our breakfast. Bear went to investigate our surroundings. Mabel parked. A stream through the bushes to our right. A 'dunny'. Bear liked the latter, it was a palette that held a very nice toilet and a deep drop for the 'business. Mmmm.
Back on the main road, we pulled off when our Tourist Radio told us there was a massive salt production area with pretty pink and purple algae. Clearly a bit grey at this time of year. On again and we passed a cute church called St. Oswald's.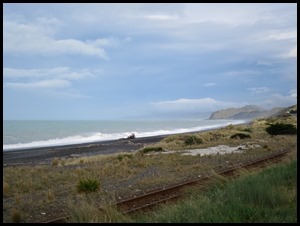 We were then beside the Pacific Ocean. The railway line crossed the road and the terrain to our right became rockier.
Then we just had to stop to take in the snow-capped vista almost hidden by low-lying clouds.
We stopped at Waikuku Beach. The rail line crossed back again to our right. The big, black boulders and waves made the sea look a bit too cold for us...........
Further along the road was the famous Nin's Bin, closed for redecoration, but usually serving fresh crayfish.
An old lady now a decorative feature and another elderly lady 'for sale'.
We watched the breakers for a while.
The scenery to our right was quite something. Today, official camp day. We have decided to 'free camp' much of the time and use official sites when we need to hook up to electricity, use wi-fi, showers, laundry and the like. Twenty fives miles and we were in Kaikoura where Erin welcomed us at the Top 10. Most campsites, at this time of year, charge nine pounds each including electricity, hot showers, waste water dump and toilet emptying. This is a 'must do' town. Whale watching, up close and personal with albatross, in the summer you can swim with seals and dolphins and much more. After lunch we bimbled in to town and found the Information Office. A little look around the touristy shops, a quick look at the beach and back home to Mabel with an armful of brochures to read. Beef stew simmering, I was badly beaten at backgammon. Time to catch up with emails whilst Bear watches an episode or two of Breaking Bad. Some more pictures.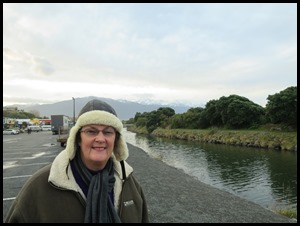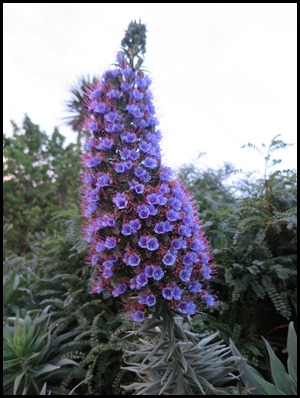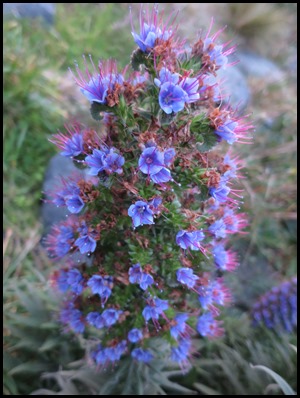 ALL IN ALL AN INCREDIBLE LITTLE TOWN
---