Saltram Picnic

Beez Neez
Skipper and First Mate Millard (Big Bear and Pepe)
Wed 14 Jun 2017 22:57
A Picnic at Saltram and Grandson Fun
No sooner than Faye was dropped at school than Jen got down to making us all a picnic. Adam was having a well-earned day to enjoy a charity golf match. We went to pick up Edward and William was ready to play on our return. All loaded in to two cars and fifteen minutes later William was choosing our picnic table in the grounds of Saltram House.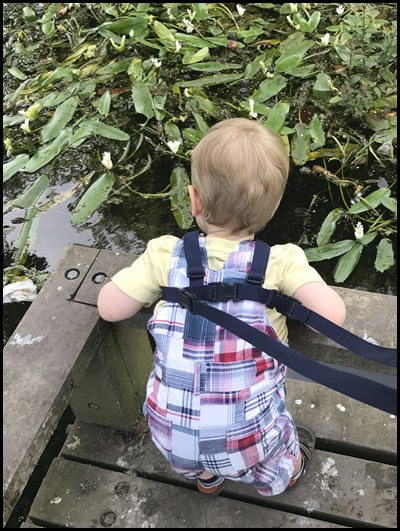 After lunch Edward spotted a mandarin duck, jumping up and down on the spot and squealing in delight – lovely to watch. Then he pointed out the mallards and watched them scruff about for ages.
A rare picture of William where he has no paint, drawings, mud........just a look full of mischief.
Photo-bombing fun.
Far too busy duck-watching to smile – the index fingers said it all.
We found more ducks by the shop.
William and Jen enjoyed the play park, grandpa looked after Boni and I bimbled the pushchair while Edward had a nap, then Jen treated us all to ice cream. All too soon it was time to pick Faye up from school.
Back home it was smashing to watch the three play nicely together.
We dropped Edward back home and Andrew was sporting his fireman's outfit (Adam and Jen bought for him). We left just as he wanted his water extinguisher filled.................
ALL IN ALL A LOVELY AFTERNOON IN THE SUN
WONDERFUL FUN
---