Exploring Anguilla 2

Beez Neez now Chy Whella
Big Bear and Pepe Millard
Tue 23 Mar 2010 22:01
Exploring Anguilla in our hire car Day 2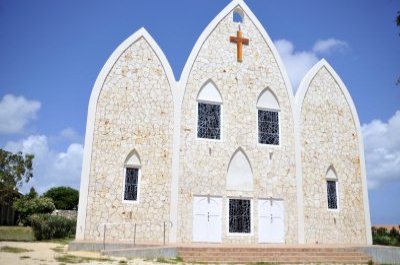 We had noticed this lovely, simply designed yet fresh looking church yesterday at a distance, today we came to photo St Gerard's Roman Catholic Church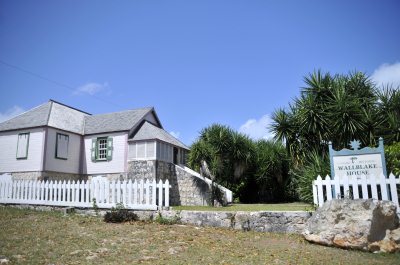 Not sure what this miniature next door is, but beyond that is the Presbytery, the former Wallblake House. Many years ago this house belonged to a planter.
I so love Mack trucks, they growl. This one is emblazoned with a boxer dog. The only tyre with tread is the front right the rest are as bald as a coots
Berger Paints we are pleased to report are fit and well. This house in bright sun hurt our eyes
We found a better site to see the girl, she is furthest on the left
A better picture of Road Bay showing the size of the salt ponds behind
Next we went in search for The Malliouhana Hotel and Spa, another tick in the 1000 Places book, another truly beautiful hotel on a stunning beach, the name was the islands original name
This family stand guard at the gates of the Turtles Nest Hotel and Villa Complex
I love these tall structures...................................................
A Methodist Church in one of the villages. We saw this very school uniform in St Thomas, fine on small people, but sixth form young men in pink shirts and maroon trousers???
This is Gorgeous Scilly Cay, the little island in the middle of Scilly Cay. Sadly closed on a Tuesday, our next tick in the 1000 Places book
We sat and just looked at the amazing colours of the water
Then we came upon the tiny Museum of Anguilla
The Curator gave us a short overview of the collections, told us in the hurricane of 1995 this building only had its roof showing, then let us mooch at our own speed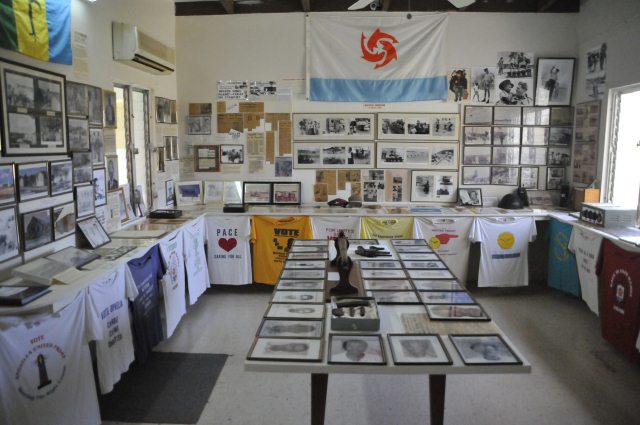 One whole room was dedicated to freedom, the revolution and the arrival of the British Troops
On the back right wall, I particularly liked this photo
We left this very interesting little walk back through time, time in fact to head back to Shoal Bay to have lunch and snorkel
The snorkeling may have been OK, nothing compared to Culebra or The Indians but the island has left a permanent memory. A pretty fading of light, rather than a loud sunset
ALL IN ALL WE SO HOPE TO RETURN ONE DAY TO THIS GLORIOUS LITTLE PARADISE
---