Paradise Cave

Beez Neez
Skipper and First Mate Millard (Big Bear and Pepe)
Tue 16 Jan 2018 23:47
Paradise Cave, Phong Nha-Ke Bang National Park
We took a little buggy from the car park to the drop-off point, then bimbled a steep zig-zag path up two hundred metres to the cave entrance.
Paradise Cave in the Phong Nha-Ke Bang National Park is a UNESCO World Heritage Site and at thirty-one kilometres, is the longest cave in the Park. The cave was discovered by a local in 2005 and the British Cave Research Association sent a team to explore.
We took steps down from the entrance and were soon in awe of the size. Down more steps and along well-maintained walkways (that stretch the kilometre the public have access to), we enjoyed ceilings as high as seventy-two metres and wide spaces of up to one hundred and fifty metres. Some of the limestone formations were truly stunning in muted shades. Indeed, the British team so enjoyed the many stalagmites and stalactites they were impressed enough to give the name Paradise to the cave. This is just some of what we saw, had it been wet season and the pools and waterways were full the reflections would have been amazing.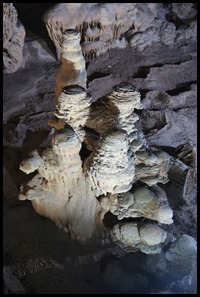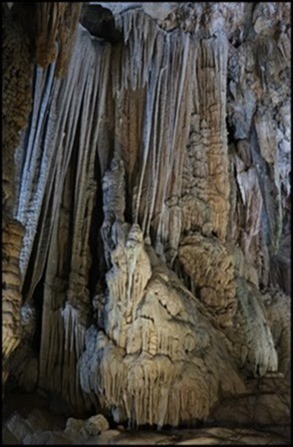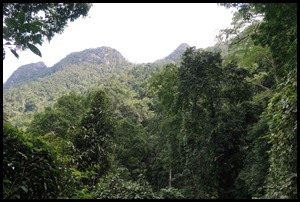 We left the cave, did the zig-zag, took in the scenery and headed back toward the buggies.
ALL IN ALL NOT THE MOST COLOURFUL BUT MASSIVE
SPECTACULAR
---