Final Chagos Snorkel

Beez Neez now Chy Whella
Big Bear and Pepe Millard
Thu 11 Jul 2019 23:57
Final Chagos Snorkel from South Fouquet
Bobby took off from his place on the outboard, flew up into his tree to watch over us as we beached Baby Beez, swam and then tooled up for a final snorkel. The water, as always, looked stunning and clear.
Big boys near the beach.
This clam doesn't look too impressive, save for the fact it is indeed a giant clam, the one we saw the other day, on its own, on the floor, unattached and closed. Sad Bear was off on his own and not close enough to come in for a perspective, had his fist been in the picture I could prove this behemoth is actually two feet across and so rare to see it all fluffed out.
Further out the water was a little milky. We went across, along and around the reef, at one point we were closer to Beez than Baby Beez. Bear enjoyed a swim pass with a reef shark and I had my fierce grouper (yellow and black with teeth) trying to look angry but he only succeeded in making me giggle. Here is the rest of what we saw and finally – Christmas tree worms.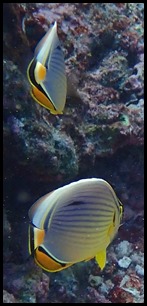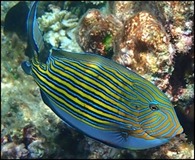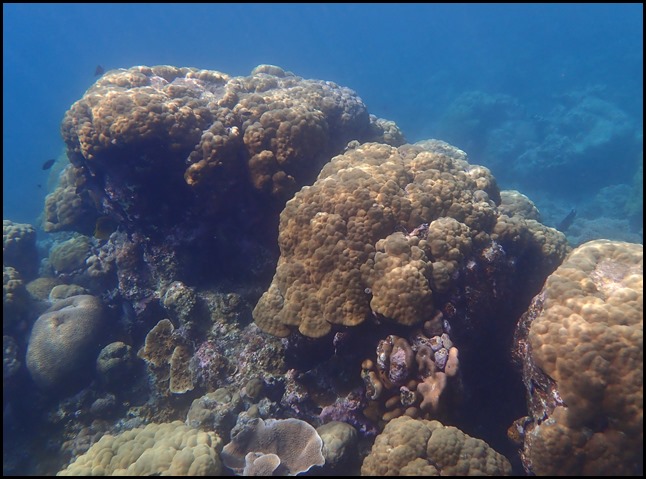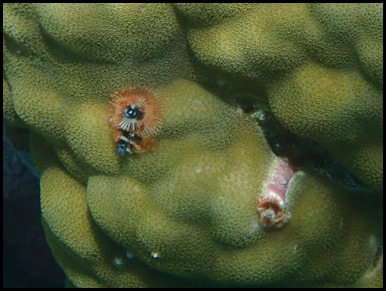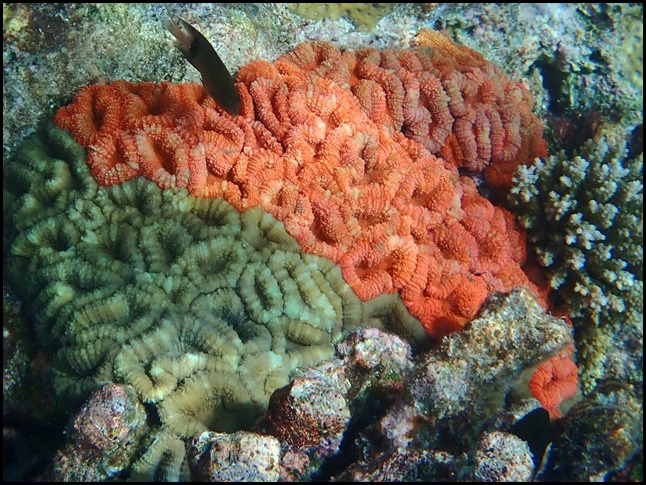 Off on the morrow, so going to miss this view.
ALL IN ALL A VERY SPECIAL PLACE ON EARTH
ABSOLUTELY UNIQUE
---