Windarra do the Pass

Beez Neez now Chy Whella
Big Bear and Pepe Millard
Sun 6 Oct 2013 22:47
Windarra Do The Passe Taihaaru
Beez Neez was safely through the pass in crystal clear, duck pond smooth water. There were a few coral beds around but plenty of space to use one as our own marker. Windarra were not that far behind, so I asked Bear if he would hold the girl on the spot so I could take a series of pictures showing her entry. In this picture we could see Becky in position at the front ready to give hand signals to Karl at the wheel.
The pass awaits as do we.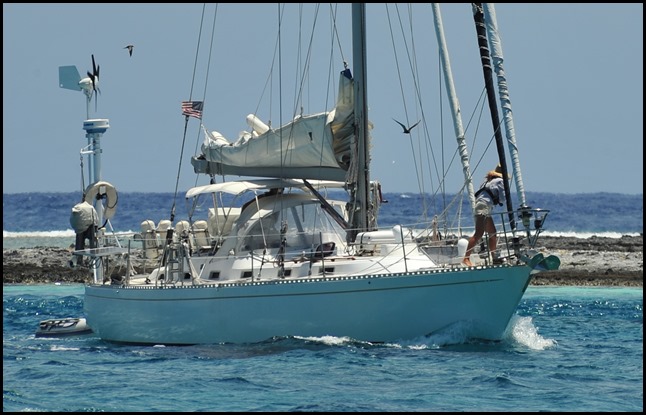 Safely through, now we head across the lagoon to anchor in a very special place.
ALL IN ALL AN UNUSUAL THING TO WATCH
VERY EXCITING
---