Banda Cemeteries

Beez Neez
Skipper and First Mate Millard (Big Bear and Pepe)
Mon 1 Aug 2016 22:47
After much bimbling and following a hand drawn map we finally found the Christian Cemetery, Bear asked directions from the man on the bike as to where the Muslim Cemetery was and he thinks he can get us there next.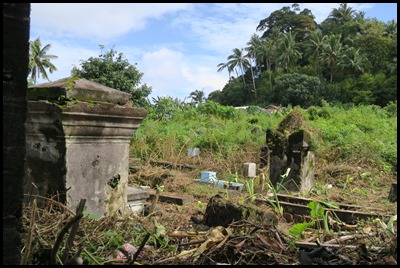 From over the wall things looked in a poorly way.
Once through the gap in the wall things looked no better.
We fought our way through some greenery and found an area looking more respectable.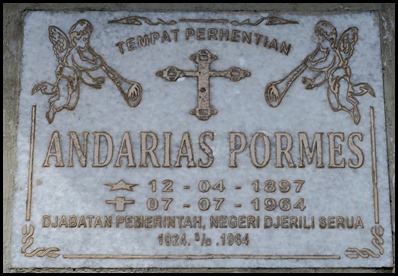 Andarias was kept in good order.
Someone had laid flowers a couple of days ago at this grave.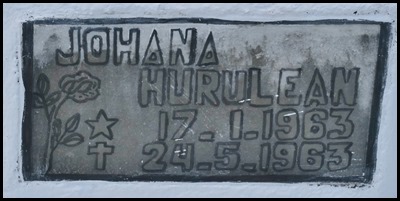 Then a sad story. Dora gave birth on the 17th of January 1963 and died the following day, baby Johana followed just eighteen weeks later.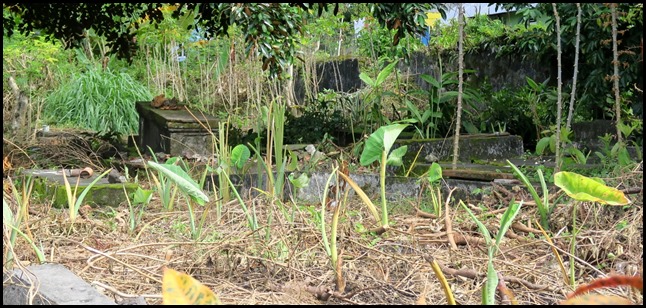 As we walked down the road we saw some very old resting places of the wealthy. Near the edge has become a bit of an allotment.
The sign for the Muslim Cemetery.
We found things in better order.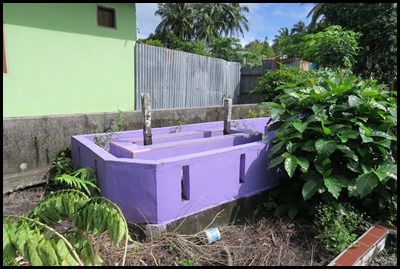 On the left a big family plot in purple.

Many graves were tiled.
Some had visiting chickens.
Some were protected by gazebos and behind them a massive arrangement in green.
After our bimble around the Muslim Cemetery we headed back the way we had come, the route we took saw us at the far side of the Christian Cemetery. Over the wall we could see a fine pillar.
A little further on we could make out the a middle name of Martin, kept company by a chicken, sadly lots of rubbish.
Several large memorials.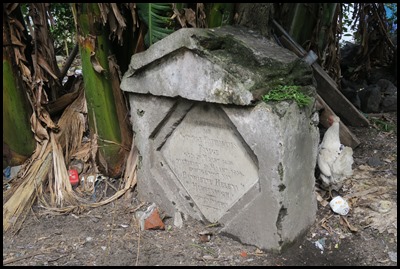 Finally, an old Dutch grave from 1836. We did our best to find the Chinese Cemetery but after ending up back where we had started we gave up and headed for the Fort.
ALL IN ALL WEEDS GROW IN MINUTES HERE
QUITE A DIFFERENCE IN MAINTENANCE AND LAYOUT
---