Marina

Beez Neez now Chy Whella
Big Bear and Pepe Millard
Fri 15 Apr 2011 21:47
The Marina at West End, Bahamas
Chores done, we went to explore. Along the dock from us was this very pretty little lady 'Conch Queen'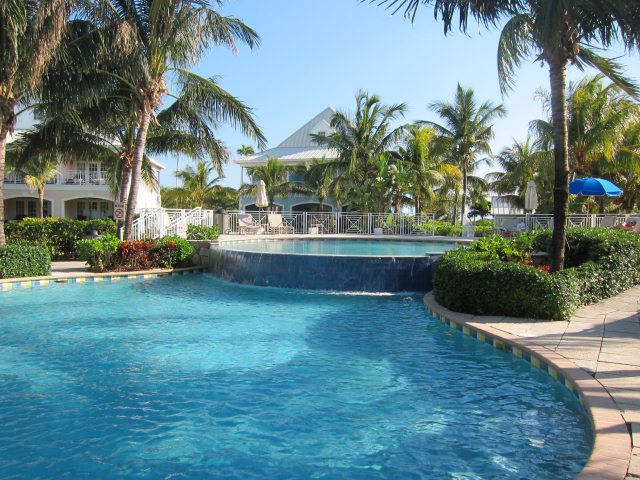 We walked past a lovely pool and on to our first stop - the beach
After my exhilarating / terrifying snorkel, Bear said he would treat us to a mudslide. At this point I asked a daft question - "how much was the mooring fee?" Do you really want to know. Nod cautiously, Bear didn't give me a total, just very quietly said Three dollars a foot. I did a quick levitate "$120". Oh, plus water, fixed charge $12 - but you did get free internet "Free internet, how much were these cocktails in a plastic cup" $19.
I had said on the way in that if there was a hint of north in the wind, we could stay here a few days - "We are off on the morrow" said firmly. Yes dear.
It is gorgeous here and everything is spick and span, lovely gardens with birds tweeting, which made a nice change. The previous owners had let the area fall into a desperate condition, the new owners bulldozed the area flat and built what we saw. The meals are in formal restaurants complete with silver service. I was rather pleased we had fish, new potatoes and salad to look forward to. After showering it was time for bed as we have an early start in the morning. So whilst it is with a bit of sadness we leave the Bahamas, what excitement to look forward to on a new continent. As it is the end of a special era, in come four photos of the sunset.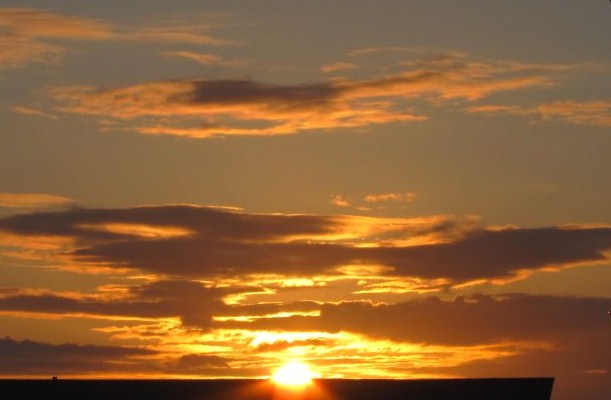 ALL IN ALL THE LAST FOUR WEEKS HAVE BEEN RATHER SPECIAL
.
---