Muslim Quarter Bimble

Beez Neez now Chy Whella
Big Bear and Pepe Millard
Tue 15 May 2018 22:47
Muslim Quarter Bimble
One minute we were walking past high rise apartment buildings with ordinary looking shops on the ground floor.
The next minute we are bimbling down a skinny street with all the makings of

mutton stew

(yangrou paomo).
Xi'an was the first city in China to be introduced to Islam. Emperor Gaozong of the Tang dynasty officially allowed the practice of Islam in AD 651. Xi'an has a large Muslim community, the significant majority are from the Hui group and number around 50,000, some descended from the original immigrants who traded with the locals. There are seven mosques in Xi'an, the best known being the Great Mosque and the reason for our bimble. Some pictures.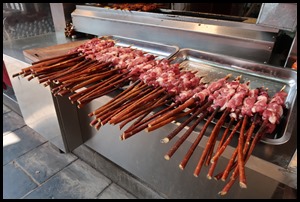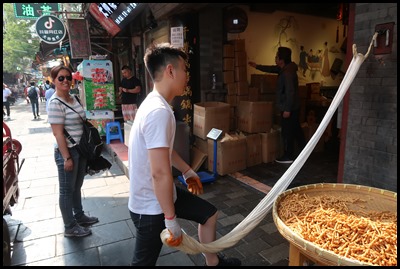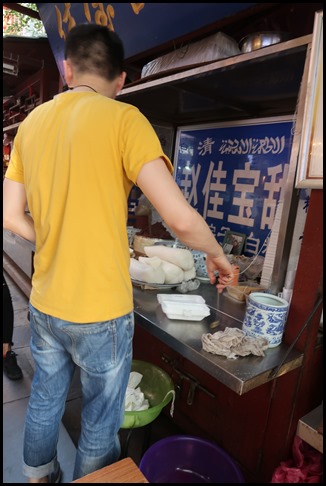 ALL IN ALL SUCH COLOUR AND AROMA
SURPRISING TO FIND THE QUARTER IN THE MIDDLE OF CHINA
---