River Street

Beez Neez
Skipper and First Mate Millard (Big Bear and Pepe)
Sat 21 Jan 2012 23:28
River Street, Savannah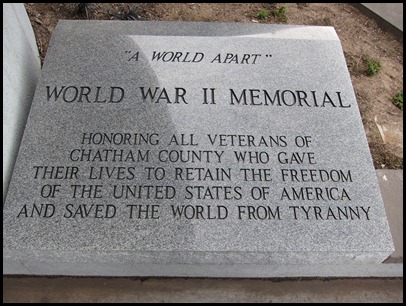 After our bus tour with Pookie we wandered toward River Street to explore. Bear fancied lunch and chose the Fiddlers Crab House, he chose a mixed fish platter and for the first time ate breaded and fried oyster – not for me but he said he was very impressed. I stuck with chicken and had to try a cocktail that was new to me. Bonified White Russian: It'll make you shake your tail !!! Espresso Vodka, Frangelico, Crème de Cocoa, Bailey's, Half and Half. OH wow. Must investigate this later. Obviously Painkiller and my favourite Mudslide are Caribbean things and up until now have found no suitable replacement, but this hits the spot, very creamy but not thick, very smooth with a little kick. Don't mention calories.
It was lovely to sit and watch the comings and goings on the river.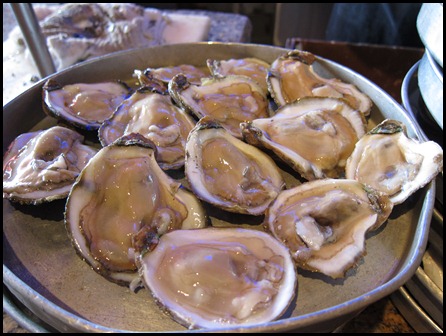 After our great lunch we went downstairs to the bar to use the restrooms, on our way out we stood and watched 'the Oyster Man'. He was happily splitting the demon things with a machine new to us. Each platter was being loaded with a dozen. He told us he once found a big, black pearl, then asked me how I liked them. I just shivered and said I would rather chew my own foot off. Even looking at the photograph makes me shudder.
After lunch we had a mooch around the market buildings, tourist stuff but one novelty caught our eye – a wine bottle with the bottom cut off, acting as a candle holder. The glass tea-light holder suspended on a chain inside. The other design was an upturned Mason jar, sadly no more clutter for Beez.
We saw Tara – a French survey ship parked on the public quay at $2 per foot, cheaper than outside the Marriott at $3 per foot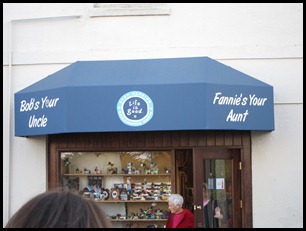 Some great shop names, a Harley Davidson outlet and loads of grockle shops
Fire lady and an old lady
The Olympic Yachting Cauldron is just along a little from the "Waving Girl" (own blog). Sadly time to go and get the bus.
ALL IN ALL A SMASHING BIMBLE
.
---