Poking Around Pokhara

Beez Neez now Chy Whella
Big Bear and Pepe Millard
Mon 9 Apr 2018 22:57
Poking Around Pokhara
It's fascinating just what you get used to, Bear is still mystified why cows choose to lay in the middle of the road. Well, they could find a grassy bit at the side. I guess they like smooth, warm tarmac as opposed to itchy, dry grass. We carry on musing.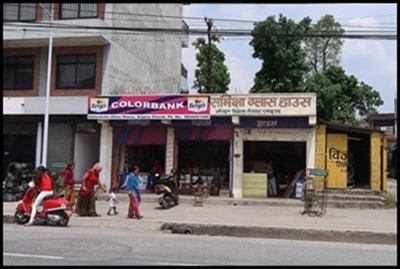 The 'unfinished' look is fast becoming the norm along with dusty streets.
I bought one of those exact backscratchers in a Chinese shop on the Barbican in Plymouth for a pound. Currently Velcroed to the wall behind where I sit on Beez, still very much a prized possession.
Near the lake we find a motorbike shop specialising in the Royal Enfield.
We bimble along the High Street and take in the local craft. We find a splendid book shop and Bear bought me a Helm Birds of Nepal, really inexpensive at five pounds fifty (later I find out is was indeed cheap because a newer version is available at twice the price). Well, it's the thought that counts. Oh, indeed Sir, indeed......... Never, a KFC.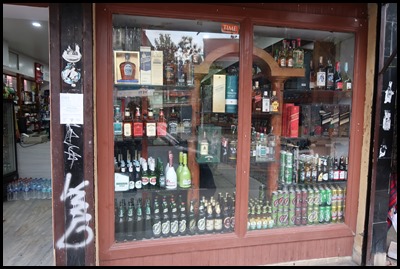 And a Safeways, with incredibly dusty and expensive bottles of booze on the top shelf.
We loved this end of town, loads of shops to poke around in, street vendors and a fixed price clothing shop. Bear must have guilty about my book as he bought me a pair of cotton trousers for two pounds and a really smart pair of linen cargo trousers for two pounds and seventy pence. Wow, I'm a lucky one......
After a few hours it was time to get back to our view.
ALL IN ALL A PLEASING LITTLE TOWN
LOVELY PLACE WITH A LAKE AND DEEP IN THE VALLEY
---