Ponce Carnival

Beez Neez now Chy Whella
Big Bear and Pepe Millard
Sun 14 Feb 2010 22:00
The Ponce Carnival
We stopped for lunch and just before Ponce we saw this wonderful village (pity about the telegraph wires)
As we pulled into Ponce at nearly two, we saw road-blocks. We pulled over to talk to a policeman to see if we could get to our hotel any other way. He was next to a spur reservation with space for our car, so Bear bumped the car up the kerb. By chance we were a hundred yards from the start of the Ponce Carnival. Having been stuck in not one but two over the years, I knew there was nothing for it but become two of the crowd and enjoy the spectacle. As the parade started the lead police bikes put all their sirens on. My eyes watered and I actually checked for blood - we haven't been in noise like this for a very long time. Then came the cars.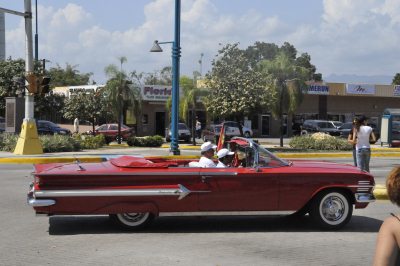 The cars were stunning. I was really chuffed to see this Chrysler - vintage bug - 1935 and in pristine condition
Very proud young men
The Police worked hard all day, this lady was worrying - she never stopped stroking her weapon
The Lions Club was represented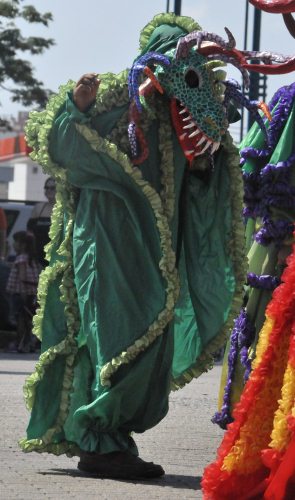 We wondered why they would put scary faces in a carnival, then we visited the Indian Ceremonial Centre and now know they are gods
A couple of carnival queens
Happy orange float. There she is again with her boss and her partner, still stroking her weapon
Diddy cars were just terrific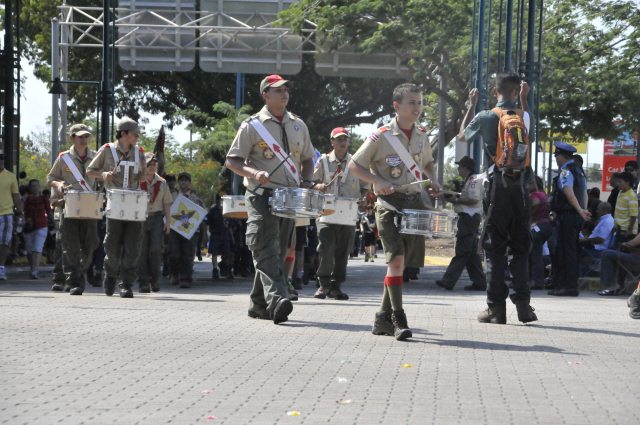 We saw Scouts, Sea-Scouts, Guides, Rangers, junior Army, RAF and Navy bands
Danger and dangerous nails
Regulars at the Sizzler, all you can eat..........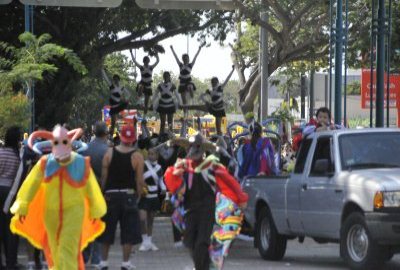 More danger and two good looking men, one had pony tail in stunning condition and his friend had a great pattern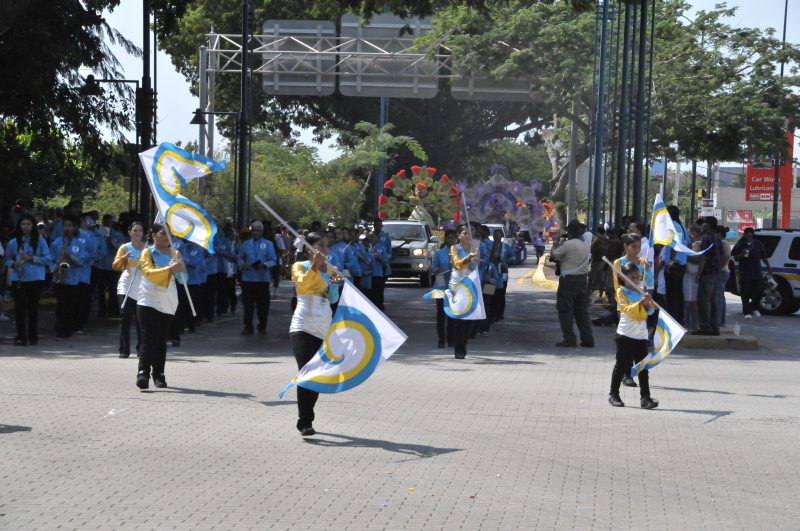 Some of the bands were extremely good, and loud
It was fantastic to see so many youngsters in all the different bands, but by five hours later I was ready to kill the next Lyre or xylophone I heard
Guess who enjoyed himself ???
ALL IN ALL WOULD WE HAVE CHOSEN TO SPEND ALL DAY WATCHING A CARNIVAL ??? BUT IT WAS COLOURFUL
IT WAS A SURPRISE - BUT GREAT TO SEE SO MANY YOUNG PEOPLE
---