Our 20th

Beez Neez now Chy Whella
Big Bear and Pepe Millard
Sun 21 May 2017 22:57
Our 20th Anniversary
We left Camel Creek (me still having a Niacin flush, given to me by Miffy – I wonder......revenge.....a very odd feeling, cannot honestly say my migraine magically disappeared but may not want to try another one...Bear stopped en route to Torquay to buy me an ice lolly and shortly after I began to shiver.....). We arrived at Widdicombe Farm, an adult only site for our last two nights in Maud. Bear got straight to the task of filling the tank, very funny to watch the Trevi Fountain effect it's all to do with the connector, or not. Yes, dear. Sadly, the little restaurant was closed for the evening so we had a nice salad and a glass of wine to celebrate our 20th anniversary. Time though to introduce our very special present..............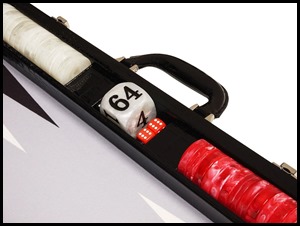 Our Magnificent Seven, six better halves and fourteen grandbabies clubbed together to buy us this beautiful tournament backgammon set. Such a fabulous Beez Neez, really the very best. Thank you all, every time we play we will think of each and every one of you. What a stunning gift.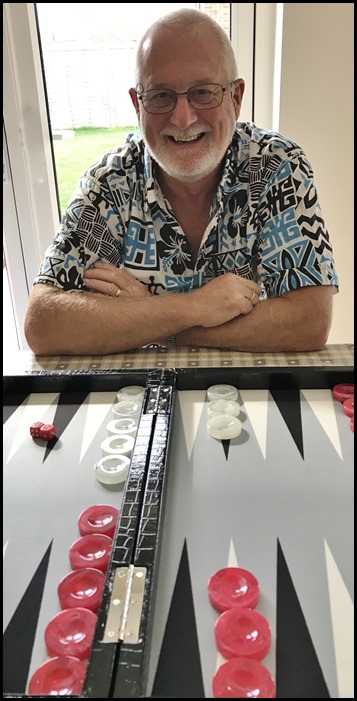 Only one teeny, weeny problem – I keep losing, clearly the best........... Growl. Wipe that cheesy grin off your face, Sir.
ALL IN ALL BRING ON THE NEXT TWENTY.....
FABULOUS
---