KL 1st Bimble

Beez Neez
Skipper and First Mate Millard (Big Bear and Pepe)
Thu 29 Dec 2016 23:57
1st Bimble in Kuala Lumpur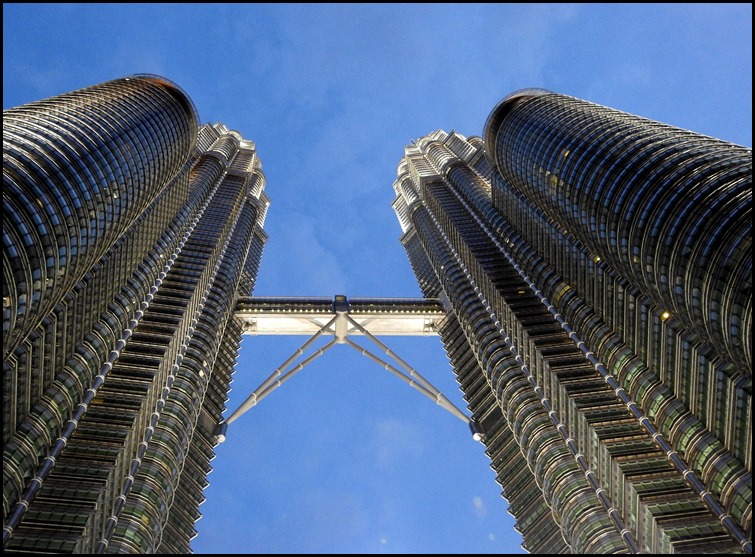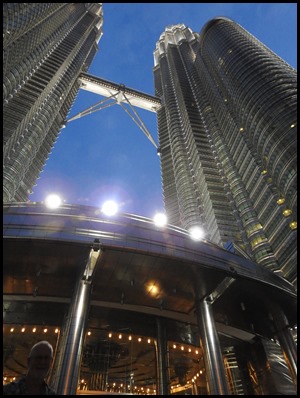 After our tour of the Petronas Towers we stood outside and 'just took them in'.
Looking from the Towers is another lovely building when lit up – probably would be ignored but for its location. The
Menara Public Bank was formerly known as Menara Kewalram before it adopted its present name. It has a 'built-up' of over 46,000 square meters. It is made up of 36 storeys of office space and a 5-storey podium, reaching a total of 170 meters high.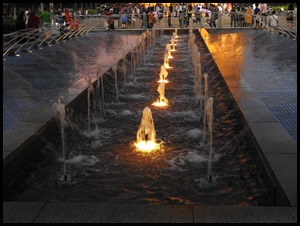 We wandered around the water features.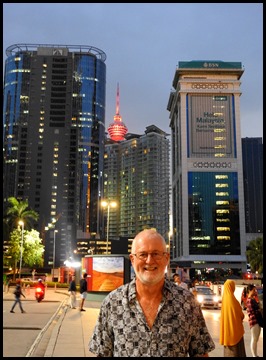 To the left of the Towers, to the right and swinging back to the entrance to the shops Suria KLCC.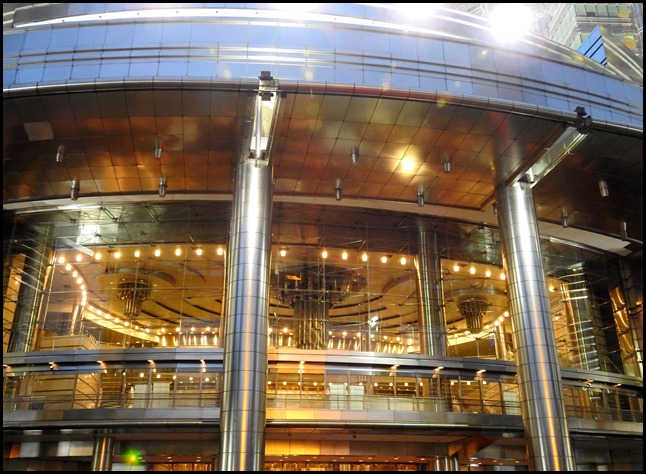 The most spectacular shopping mall.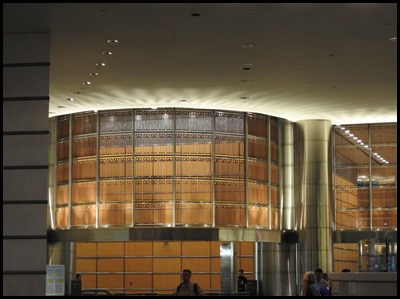 One of the side entrances.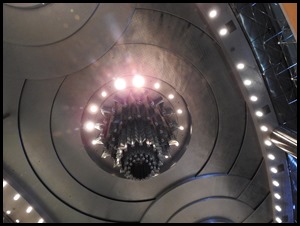 We bimbled in yet another amazing entrance..............
The six storey mall covers 43 acres – over four hundred shops, all the top brands and a massive food court. After getting lost twice we decided to eat back at the hotel.
So wonderful to see a Nativity scene as we walked the short distance to the Impiana.
The hotel cafe / restaurant is called Tonka Bean.
We ordered a snack, a shandy and enjoyed the decorations.
A few steps to the foyer passing the Christmas Tree but the star of the day has to be the Towers.
ALL IN ALL A FRESH CITY WITH THE STUNNING PETRONAS TOWERS
GREAT TO ADMIRE THE TOWERS SO CLOSELY
---