Lifuka OCO's

Beez Neez now Chy Whella
Big Bear and Pepe Millard
Thu 21 Nov 2013 23:47
Just a Few One Careful Owners Offered by Lifuka
This building is huge, standing on the main crossroads in Pangai. It was once a copra factory.
Lifuka is not a wealthy island and people live extremely basic and simple lives. It is hard to judge between derelict, cyclone damaged and normal housing. When you look into a house you see no furniture other than a bed, or makeshift bed. The open plan, single room looks like an impromptu matting company, some have groups of women at work, sitting in a circle, some have men. One house had nothing except a few old car seats, on our way back we saw children sitting in them, no toys, no nothing. The kitchen, as such, was a few make-do shelves holding a primus stove and a pan or two set in one corner. It could be viewed as somewhat sad, but the school children look immaculate in their uniforms, most people are well dressed and everyone is surprisingly happy.
An average house.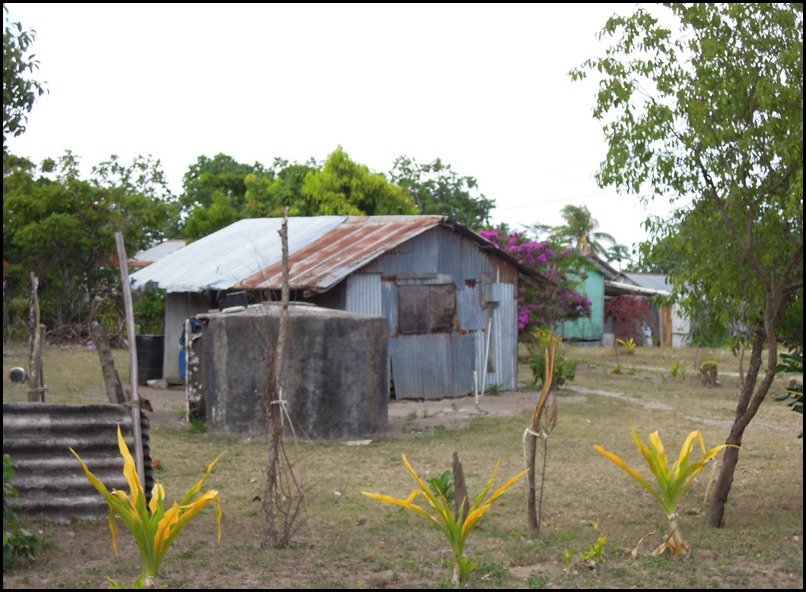 Lower end of the market.
Mid range.
The museum has a sad story. It closed and all the exhibits were taken in by a lady for safe keeping until it could get on its feet again. Sadly the lady had a house fire and everything was destroyed.
All that is left is the cooking pot. Bear of course suggested it was used to cook missionaries, but was in fact for cooking whale blubber.
Some classic beauties.
Complete with dog....
Nice colour.
Quite a neat house with nice planting.
The front garden had two lovely ladies.
Skipper takes command of his new vessel.
ALL IN ALL NO DISAPPOINTMENTS HERE
---