Floreana Ashore

Beez Neez now Chy Whella
Big Bear and Pepe Millard
Mon 15 Apr 2013 22:57
Puerto Velasco Ibarra, Floreana
Baby Beez launched and ready it was time to go ashore and explore this historically rich island. We rounded the jetty and some youngsters helped us out out a stern anchor and get us tied up. They jumped aboard so we assumed we had effective sea lion deterrents. Off we in to Puerto Velasco Ibarra.
The welcoming committee, soundo as per normal.
The lighthouse and its keeper
Just a few steps to the sweetest church.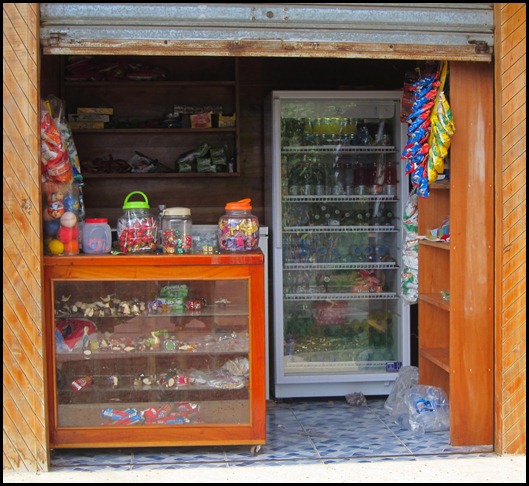 The supermarket
Bear saw a sign for the Tourist Info Centre, two hundred yards on the left. A real first a 'One Careful Owner' church.
We found a deserted, somewhat carefully owned building and thought that was it. A local lady found us and directed us to the next building along where we found a helpful national Park employee without a word of English and an itchy 'down below'. The lady let us try out our Spanglish for a little while and then asked us to follow her.
From here we could see Beez and Baby Beez at the jetty with the youngsters aboard.
The lady got Bear talking to a chap on the pier. They managed to understand enough of each other to let Bear know we could take a 'bus' ride tomorrow as tourists. Great.
I took a few shots of Beez as Bear chatted.
We stood and watched the fun for a while.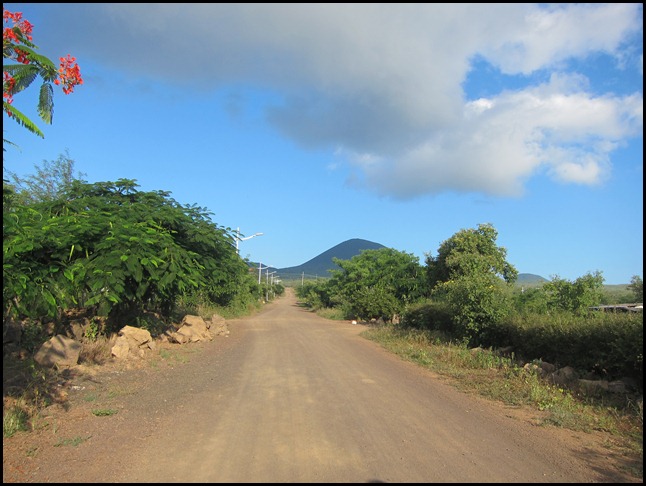 We walked up the main road
What a great idea for tree decorations
The school and playground.
We passed a couple of restaurants and the tallest building on the island.

A great wall
Playa Negra we can see from Beez.
A nail bed seems a bit of a harsh sea lion preventer
The nail bed may work but the unfriendly Sylvester found enough space at the back.
ALL IN ALL SO DIFFERENT FROM SAN CRISTOBAL
---