Otaru Ropeway

Beez Neez
Skipper and First Mate Millard (Big Bear and Pepe)
Wed 18 Oct 2017 22:07
Otaru Ropeway
We get off the bus at the top of the hill, walk the short distance to the ticket office, bought our pretty tickets and within a trice were sitting waiting for our car to leave. One local tourist and a lady going to work at the top station.
Off we go and soon a distance from the base. Nice working lady takes our picture.
Otaru Tenguyama Ropeway Facts:
· System: Aerial tramway, 1 track cable and 2 haulage ropes
· Cable length: 734 metres (2,408 feet)
· Vertical interval: 271 metres (889 feet)
· Maximum gradient: 27°57′
· Operational speed: 3.6 m/s
· Passenger capacity per a cabin: 30
· Cabins: 2
· Stations: 2
· Duration of one-way trip: 4 minutes
Nearing the top.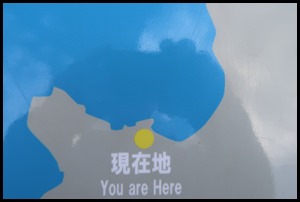 The upper station control room and information boards tell us where we are.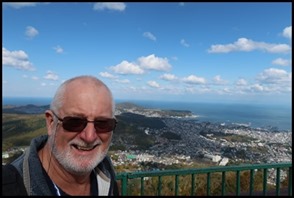 The ski lift (in season) and Bear on the observation deck.
Bear with a Bear as we go in for a cup of tea in the crowded cafe.
Bear loved the tea-strainer-stand-combo (what with this, the trains and the toilets........).
Looking left, the scenery just beginning to take on autumnal colours.
Our hotel.
We watch the red car go down.........
..............and the blue one come up.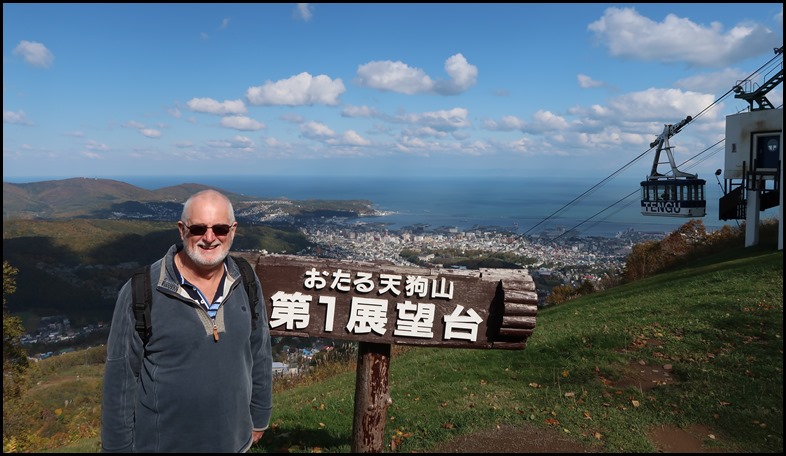 We have a look in the ski museum and have a brisk, cold bimble outside.
ALL IN ALL STUNNING SCENERY AND COLOURS
GREAT VIEWS
---