HK Harbour Tour

Beez Neez now Chy Whella
Big Bear and Pepe Millard
Sat 29 Dec 2018 23:57
We boarded Shining Star for our harbour tour – part of our hop-on-hop-off ticket and soon settled in the lounge.
We found the route in a framed picture. The one-hour journey starts in Tsimshatsui and goes on to Central and Wanchai before returning to Tsimshatsui, allowing visitors to take in a variety of harbour views at leisure.
The dark glass was a bit of a nuisance but we enjoyed Hong Kong as we went by.
Looking toward Hong Kong Island the skyline is dominated by skyscrapers, as is all of Hong Kong. An interesting fact is to us is, just taking into account those buildings a hundred and fifty metres (four hundred and ninety-two feet) and over, Hong Kong has three hundred and fifty-three compared to New York which has two hundred and sixty-seven. Currently under construction – fifteen in London and thirty-nine in New York. Here are some of the pictures we took on our tour.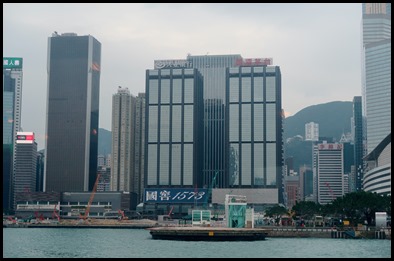 ALL IN ALL AN ENJOYABLE MINI-CRUISE
A GREAT WAY OF SEEING THE AREA
---