St Quay

Beez Neez
Skipper and First Mate Millard (Big Bear and Pepe)
Sun 29 Jun 2008 14:27
There was no wind from St Peter Port to St Quay, despite the weather forecast to the contrary, so we motored all forty miles.
Very hot and sunny. Saw two adult and two baby dolphins playing and fishing, sadly no good photos.
Skipper off watch catching up on a few zeds
St Quay has 1030 places for boats six to eighteen meters, a hundred of which are for visitors. Despite its size it still has a village atmosphere
The town was evangelised by St Kenan a Welsh hermit, it is famous as being the scallop capital of the world, its casino and five beaches.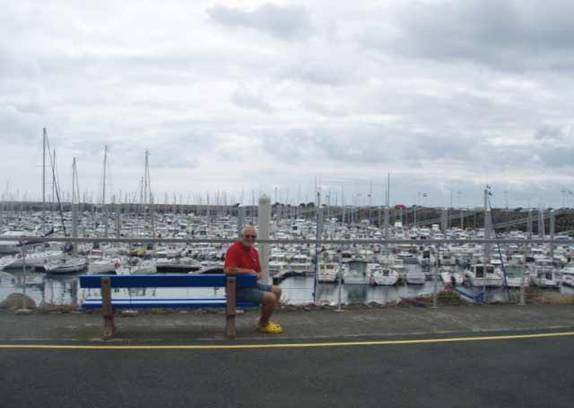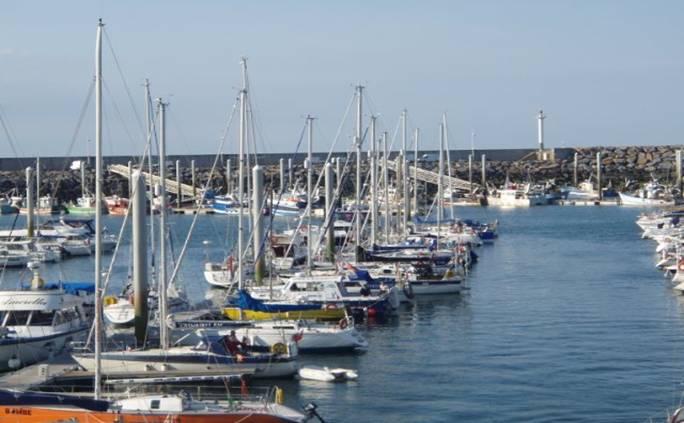 Beez is the first boat sticking out from the rest of the row *
The lido on one of the beaches and a view of the harbour taken from the coast guard office.
St Quay - Portrieux has a fishing tradition that dates back to the seventeenth century. The original boats used to fish off Iceland.
Nowadays between November and April the fleet rises to one hundred boats for the scallop season.
The only strange thing is the showers
You find a cubicle, go back to the panel and insert two euros. Run to your cubicle, you have one minute to get ready,
seven minutes to shower and four minutes to dress. All very weird.
My birthday. Thank you for all my emails, phone calls, messages, cards and presents. A special THANK YOU to Alex and Dave on Muggins,
who sent me away with my pressies – Bee purse, wash bag, towel bag and "Hot Stuff" towel, really brilliant. I have had a smashing day,……….
We leave here Monday the thirtieth of June, a very HAPPY BIRTHDAY to ALEX and KATE xxxxxxxxxx xxxxxxxxxx
---