Singapore Botanics

Beez Neez now Chy Whella
Big Bear and Pepe Millard
Sat 5 Nov 2016 23:27
Singapore Botanic Garden
We left the Yellow Line of the Hop On Hop Off bus at Singapore's Botanic Garden (SBG), it is the only one in the world that opens from 5:00 to 24:00 every day of the year. More than 10,000 species of flora are spread over its 82-hectares area, which is stretched vertically; the longest distance between the northern and southern ends is 2.5 kilometres (1.6 miles). The Botanic Gardens receives about 4.5 million visitors annually. (On the SBG leaflet it claims to be the most visited botanic gardens in the world).
On the 4th of July 2015, in Bonn, the 39th session of the World Heritage Committee deliberated Singapore's submission, and all 21 members endorsed it. Dr Taylor recalled the unanimous vote: "It was extraordinary, one of the longest salutations I've heard ... and every single member of the committee had something important to say and some had a lot to say in favour of the inscription." Singapore Botanic Gardens is the first tropical, and only the third botanic gardens on the UNESCO World Heritage listing. The honour was widely noted as a fitting tribute to the nation's 50th year of independence and in our humble opinion very richly deserved.
Established in 1859 by the Agri-Horticultural Society, the SBG was designed by Lawrence Niven, whose work reflected the English Garden style that influenced the emergence of numerous English landscape gardens and public parks from the 18th century.
Today, this layout as well as the historic buildings such as Burkill Hall (1868), Ridley Hall (1882), E J H Corner House (1910) and Holttum Hall (1921) remain almost entirely intact. E J H Corner House is a colonial bungalow that was formerly the residence of the Assistant Director of SBG of that name. He held his position from 1929 until 1945. Corner was an expert on fungi and tropical trees and palms. He went on to become Professor of Tropical Botany at the University of Cambridge.
In the early years, SBG played an important role in fostering agricultural development in the region through collecting, growing, experimenting and distributing potentially useful plants.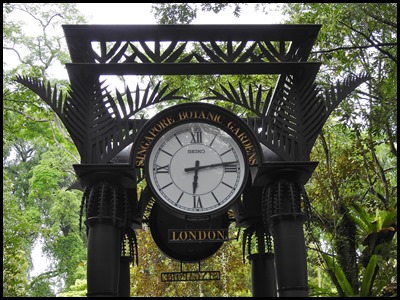 Monument to Chopin and world clocks.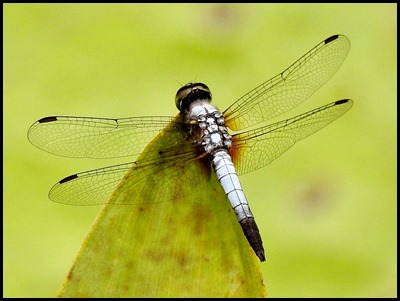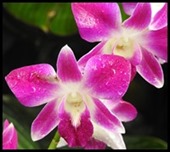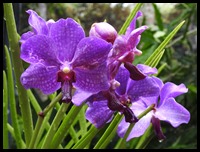 ALL IN ALL UNESCO STATUS RICHLY DESERVED
INCREDIBLE GARDENS BEAUTIFULLY MAINTAINED
---