To Pulau Besar

Beez Neez
Skipper and First Mate Millard (Big Bear and Pepe)
Fri 19 Aug 2016 22:47
To Pulau Besar
At a quarter to six this morning, this was the moon telling me that sunsets aren't all they are cracked up to be. What a sight, completely new to me.
Todays journey of thirty six miles.
Wirraway just setting off.
Argonaut getting ready to leave.
Afar VI behind us. A couple of local girls asleep on the beach. We had hoped to see monkeys playing, we did hear them.
As we pulled out the ladies were already doing the washing in the freshwater stream.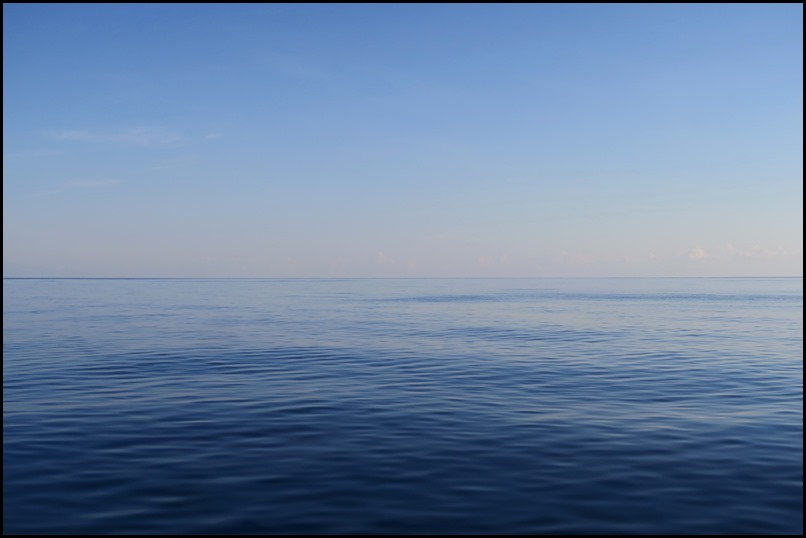 Terrible for racers but idyllic to us.
At the corner we go out to sea, no sooner than the anchor was up we were in more than a hundred and fifty metres.
Pulau Babi in the distance.
We headed for the last bump on the right, plenty of time for a game of backgammon and see if I can claw back at Bear's huge lead of twelve at Tri-ominoes. Not if I can help it. Huh.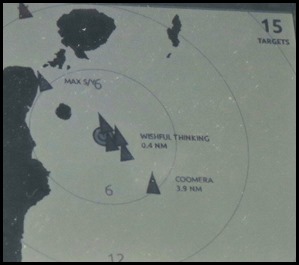 Quite a gaggle of rally boats on the AIS.
Just the next right to go.
We could easily have continued on today to the next rally destination of Maumere but when we saw the name on the promontory............
..............just had to slip through the gap in the reef next to Manungpepe. Mr Google Earth to guide us.
Once through the gap in the reef we slowly rose from thirty metres below to find a spot in the shallow water next to the village (far left).
The village on our left. We found two point four below. We didn't fix the first try, Bear brought the anchor up complete with a black carrier bag full of clothes. Did you hang on to them. NO, it was all knickers and things. Oh. Second try, no problem.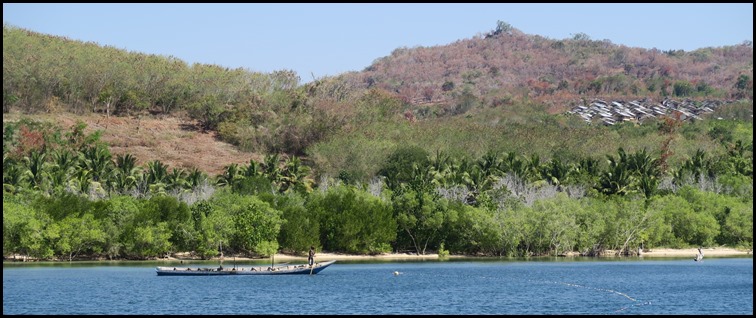 Ahead, a local man lay a floating fishing line.
To our right Wishful Thinking and a lovely breeze coming off the hills.
ALL IN ALL A LOVELY DAY
BEAUTIFUL SUNNY DAY ON A TABLE TOP SEA
---