Pigeon's Doorway

Beez Neez now Chy Whella
Big Bear and Pepe Millard
Thu 5 Dec 2013 23:47
The Pigeon's Doorway – Hufangalupe
After stopping several times to ask for directions, driving down a wiggly track, we finally found the Pigeon's Doorway, well we heard it first.
Bear took this picture, that at a glance – well is distinctly unimpressive – but then you see me on the other side. This arch is massive.
Walking to the seaward side, things were a bit more impressive, so was the noise.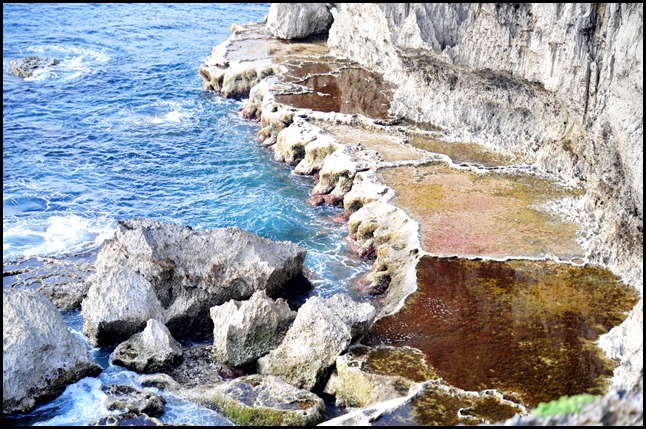 The shapes cut by the water.
Huge rocks take the pounding of the sea.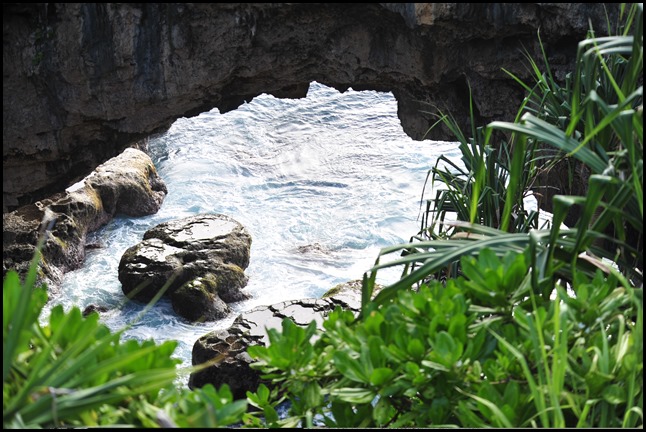 Walking back, we ventured into the bushes and this was the best we could do.
Back in the car, we saw a side track and found this coastal view.
A very exclusive beach.
We could see how flat the island was and the sheer coral cliffs.
The lower coral shelf...............
.................with its own baby blowholes.
ALL IN ALL SO PLEASED WE FOUND IT
SPECTACULAR SCENERY
---