Lunch

Beez Neez
Skipper and First Mate Millard (Big Bear and Pepe)
Sat 29 Jan 2011 23:54
Lunch at The Triangle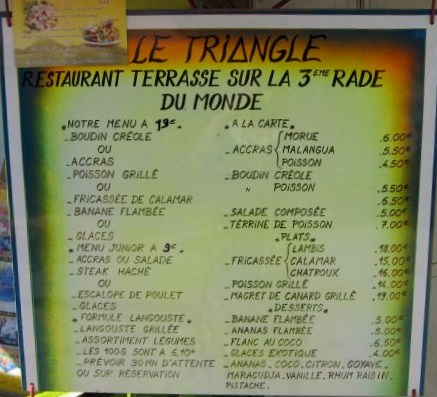 We got off the bus and headed to The Triangle
The Mistress Pathfinder wanted to lunch at The Triangle, it is featured in her Lonely Planet Book. It is our last day here so we thought we would celebrate.
The entrance was down a skinny passage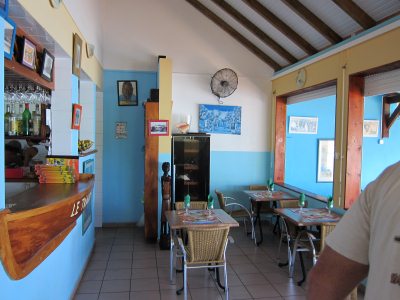 We got settled in this gorgeous little place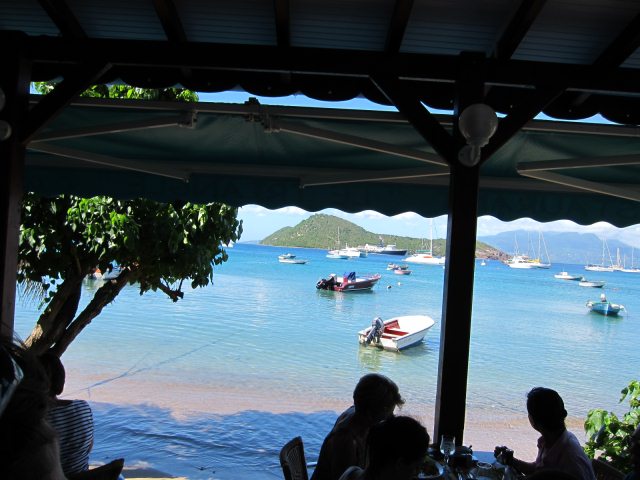 The view from our table was wonderful - and - the sun was out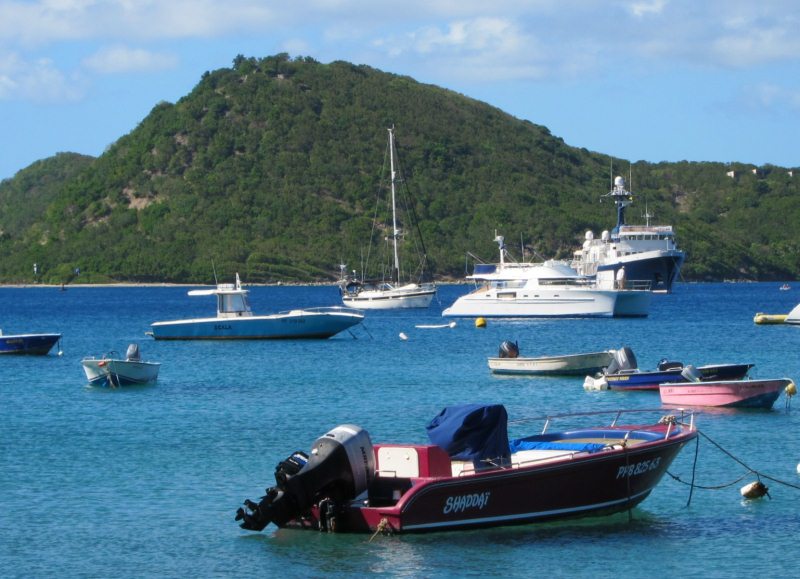 In fact Beez Neez can be seen in the centre of this photo centre
We were enjoying the view of the fort - PLOP. A sleeping iguana fell out of the tree in front of the restaurant, picked himself up out of the water and scuttled back to bed. Just as well Bear is not an iguana, he'd be falling out of the tree on a regular / daily basis. At least I can float in salt water. Why not cut the middle man and snore on your back whilst floating. Cheek
Later on Nimue for our final party for now, Bear was given the job of winding the torch
For such an occasion I put my Christmas pressie Crocs for the first time - flashing Bee and all
Wind up not man enough Bear was put in charge of the two million candela torch while Michael BBQ'd in his Cob
My final chance to wear THE Hat, trying out my face for the morrow when we leave
ALL IN ALL IT WILL BE GOOD FOR OUR LIVERS TO MISS NIMUE FOR A WHILE.
---